Until You (Fall Away, #1.5)
by
4 beautiful-mess Stars
While I appreciate the sentiment of the above statement, I also
know
it to be complete garbage, sometimes. It
can
cost, a whole hell of a lot, to be kind. Cruelty can be far easier than kindness, especially when it is what has left the most impact on your life. I'm certainly not saying it's the wise course, but it is a slippery slope that is A LOT easier to fall down than it's made to seem.
In no way am I condoning Jarod's behaviour by these remarks. What he did was deplorable! However, under the microscope of the written word and the history of his character, it is
understandable
. And that is the scary thing about this book for me, probably for a lot of people actually. I am NOT comfortable sympathizing with him as a character.
I was tormented pretty badly during school; I was chased with knives, teased to the point of tears, bitten, clawed and asked out by a boy on a bet. My school years are not the times I look back on and reminisce. I look back on them as something I
survived
. It would be dishonest of me to say that I never lashed out at others for being tormented, I did. However, I caught myself on that edge and fought my way back to the kind of person I wanted to be. A kind one. Because while I disagree that it doesn't cost anything to be kind, I DO agree that it is the stronger choice. To face down cruelty with kindness as my only weapon is one of the most foolish endeavours I have ever taken, however, in choosing that I also chose to not allow others to dictate who I would be. I stand by my choice.
Jarod went the other route, and I can't really blame him for that. Being bullied at home is AWFUL! Lashing out is such a viable choice, and lashing out at those you love is even more likely.
I'm surprised to say that I liked Jarod's POV in
Until You
more than I liked Tate's in
Bully
. While they take place over the same time frame, for the most part, I found the insight into Jarod's behaviour both beautiful and disastrous. I'm still curious about the redemption questions I asked when reviewing
Bully
… however I like the story itself. Even if I find the romantic element rather unbelievable.
Sign into Goodreads to see if any of your friends have read Until You.
Sign In »
Reading Progress
April 27, 2016 –
Started Reading
April 27, 2016 – Shelved as:
to-read
April 28, 2016 –
page 314
77.34%
"She had a future, and mine was questionable.\n But I looked over at Tate, who immediately glanced up at me across the fire, and it was like trying to walk away from the water you knew you needed to live. \n There was no choice but to drink.\n \n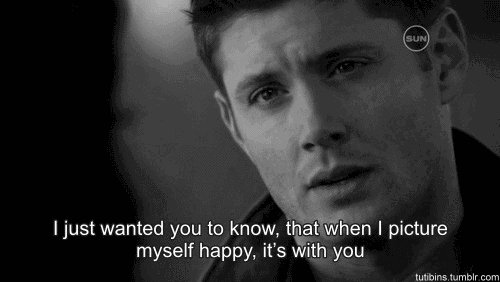 "
April 28, 2016 –
page 345
84.98%
"And that's when I saw it. \n The end. \n The death in her eyes. The absence of emotion."
April 28, 2016 –
Finished Reading
Showing 1-16 of 16
(16 new)
date
newest »
back to top