Glass Sword (Red Queen, #2)
by

Hell hath no fury like Mare Barrow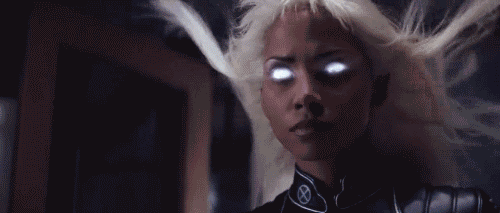 Going into this book, I felt like a starving child that hasn't eaten in days! I
needed
to know what was going to happen to Mare...to Cal and most definitely, Maven.
The burdens, pain, heartache and fury that Mare now carries with her have completely skewed her perception. She trusts no one, questions everything and keeps her guard up at all times. Hell, after what happened to her, who can blame the poor girl? She's been forced to become this emotionless machine, finding excuses for herself when she actually feels something other than the cold that's coiled itself around her heart.
"My exhaustion is bone-deep, in every muscle and nerve. My heart is another wound entirely, still bleeding from betrayal and failure. When I open my eyes, finding cramped, gray walls, everything I want to forget comes rushing back."
The tone that Aveyard set throughout this book with Mare, dug into me. She has an extremely talented way of making you feel as though you too are carrying this crushing weight against your chest.
Although I felt some parts were dragged out a little. I get why she has become the stone wall she has, but I wanted so badly for her to let Cal in. To allow herself to be comforted.
I will definitely be finishing this series in hopes that Mare will finally find peace and maybe even what she believes she can't feel anymore..., Love.
Sign into Goodreads to see if any of your friends have read Glass Sword.
Sign In »
Reading Progress
April 27, 2016 – Shelved as:
to-read
June 30, 2016 –
Started Reading
July 4, 2016 –
page 100
22.52%
July 7, 2016 –
page 150
33.78%
July 21, 2016 –
page 175
39.41%
August 2, 2016 –
page 225
50.68%
August 3, 2016 –
page 275
61.94%
"Been in quite the reading rut lately, but I'm finally back at it and making friends once again with the lightening girl :)"
August 9, 2016 –
Finished Reading
No comments have been added yet.