The Start of Me and You
by
OMG THIS WAS SO CUTE. One of the cutest young adult contemporaries I've read in SO long. I just...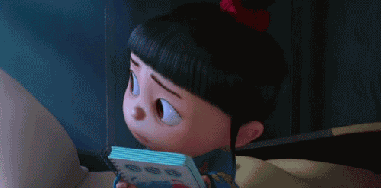 I keep hugging the book because it was just precious and sweet and uplifting and UGH all the good things in life.
But okay here are five specific reasons why I absolutely LOVED this:
Focus on female friendships.
I love that Emery Lord placed such an emphasis on the importance of friendship and specifically how lady friendships are probably the most important sort of relationship a young girl will establish and experience growing up. I love how Emery portrayed it realistically and how it's not all sunshine, sleepovers, rainbows, and happy endings. The friends had issues with each other but communicated with each other and their friendships ended up stronger than ever! UGH SO GOOD. THE FRIENSHIP FEELS.
Girls and guys can be JUST FRIENDS.
Emery perfectly developed and showed how a real and lasting friendship can form between a guy and a girl. It was just so genuine and reminds me of the friendships I had/have with men that have stayed purely platonic and meant a great deal to me.
A genuine and sweet romance that wasn't over done or over bearing.
I ship Max and Paige so hard. HOLY CRAP. Like reading about how they've developed and fell in love. Ugh I don't like to compare at all but it gave me the same when I read Anna and the French Kiss. I got butterflies in my stomach because of these two. JUST SO INCREDIBLY SWEET. AND OK, I love the fact that Max was nerdy and sweet. I mean I love me a bad boy. But Emery has a such a talent for writing and creating "nice guy" love interests who aren't one dimensional and flat.
Focus on family.
I love that family was such a huge focus. The parents played a vital role. Paige's sister and their relationship was important. AND I LOVED Paige's relationship with her grandmother. So incredibly sweet and refreshing to see a young adult who values familial relationships because ya know that does happen in real life.
Paige, the main character, is fantastic!
I loved Paige's character development. I found her a bit self-centered but i think that's part of her flaws and i love how it was handled. I love the way that Emery Lord portrayed the Paige's anxiety. I completely related to her on that level. It made me feel not so alone. I totally feel's Paige's type A personality becaue I do like my lists like her. Basically, alot of times while I was reading Paige's internal dialogue I was going "this is me. this me omg".
Basically read this especially if you want some quality young adult contemporary, but also if you want something completely uplifting and hopeful and UGH FEELS INDUCING TOO.
Sign into Goodreads to see if any of your friends have read The Start of Me and You.
Sign In »
Quotes Jillian Liked
"Ryan Chase was my eighth-grade collage, aspirational and wide-eyed. But Max was the first bite of grilled cheese on a snowy day, the easy fit of my favorite jeans, that one old song that made it onto every playlist. Peanut-butter Girl Scout cookies instead of an ornate cake. Not glamorous or idealized or complicated. Just me."
―
The Start of Me and You
"Knowing what happens is different from knowing how it happens. And the getting there is the best part."
―
The Start of Me and You
Reading Progress
April 14, 2016 –
Started Reading
April 14, 2016 –
page 8
1.92%
"i can already tell i'm gonna love this one! loved emery's first book too!"
April 26, 2016 –
page 64
15.38%
""when it all closes in, there are only two kinds of people: best friends and everyone else.""
April 26, 2016 –
page 104
25.0%
"crying from all the warm and fuzzy lady friendship feelings."
May 1, 2016 –
page 151
36.3%
""With our arms around each other, I almost believed that strength could travel between us like the heat of our bodies. Nothing, not even sadness, could be greater than the sum of us." \n \n MORE FRIENDSHIP FEELS"
May 1, 2016 –
page 202
48.56%
"uuugggghhhh so cute so good."
May 1, 2016 –
page 356
85.58%
"i love this book sooooooooo much uuuuuugggghhhhh"
May 1, 2016 –
Finished Reading
date
newest »
back to top