Wicked Need (The Wicked Horse, #3)
by

3.5 stars
This review is kinda rambly and full of sex talk and gifs. (Like my normal reviews)
You are warned.
Catherine Lyons Vaughn admits she married for money. She grew up poor with an absentee mother who just used her as a tax write-off and for extra food stamps. She started growing up and realized that blow jobs would get you enough money to eat. Then she meets an old guy named Samuel, he seemed to just want to pamper her. He didn't even want sex. So Cat marries him.
Turns out old Samuel is all kinda wacked out.
He liked to take Cat to Wyoming to a club called "The Silo"..and watch.
It's a sex club and all kinds of kinky, nasty, sexy stuff goes on inside this place. It's a no-holds-barred type of club and anything goes as long as it's consensual. Some of the things I've done in this club would make the devil blush.
Samuel passes away and Cat ends up back at The Silo because she needs some closure on her time there. She was made to service a whole lot of men for her husband's pleasure and she admits that her time at the Silo wasn't all bad.
Rand goes to the Silo several times a week, he even works part time there..he delivers fantasies.
He finds Cat in her car one night upon leaving the club and finds out that her dead old husband's son has kicked her out of her house and turned off her money. He and his lawyer say that Samuel cut her out of his will and she gets nothing.
Rand plays white knight and takes Cat back to his place.
These two characters are all kinda freaky.
I think I have missed out on this whole damn sexual revolution stuff. (Not that I have the energy to want to do it)
Because this is more like a night at the Flying Monkey House:
The husband and I go to bed.
Three frigging spoiled Chihuahua's come and pounce into the bed with us.
After pushing and shoving their little bed hogging butts into a somewhat manageable position..we get ready to sleep. We are tired, dang it.
The husband starts yelling because one of the Chihuahua's favorite place in the whole world is right up the husband's butt. She doesn't realize it but that man can fart hard enough to blow her little self right out of the bed and through the wall.
Then the snoring starts: It freaks me out because the husband is yelling about smothering me in my sleep if I don't stop it. (bastard)
Then I have to pee since the butthole woke me up and I had four dang kids. Trip over Chihuahua toys left in the middle of the floor and say about fifteen bad words.
Make it back to bed and the husband is now snoring and the little bed hogs now have gone completely boneless on my side of the bed.
So the moral of that way too personal story is:
I do like to read about it. This book is full of all kinds of sexy times. I'm not going to break a hip by trying any of them. I also read some of this book out loud to the husband last night as I tried to get him to work it.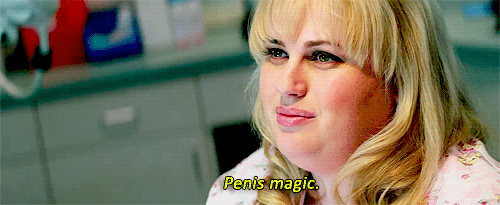 He told me to keep on reading that he had to be up at 3 am in the morning....sexy times.
Booksource: Netgalley in exchange for review
My friend
XxTainaxX's review is here.
She gave me the heads up that Sawyer Bennett had a book up on Netgalley..I took off running. I like Bennett's smexy time books like a fat girl likes cake. Oh..wait.
Sign into Goodreads to see if any of your friends have read Wicked Need.
Sign In »
April 5, 2016 –
Started Reading
April 6, 2016 –
page 47
12.91%
"This book is all KINDS of smutty. \n *reads faster*\n
"
April 7, 2016 –
Finished Reading
(showing 1-40 of 40)
(40 new)
date
newest »
back to top