Your Name, In Fire
by
*Thank you to the author for giving me a free e-copy to review!*
Actual Rating:
4.5
I can't believe it was Kera Emory's first book -
Your Name, In Fire
was amazingly organized, amazing thought-out, and simply just amazingly written.
What I really loved about the relationship between Wendy and Connor was that it was not insta-love, it was insta-attraction.
I'd like to interject here and point out the difference, since just recently I got into a slight squabble with someone about another book where I disliked the insta-love that took place. To me, insta-love is when two characters meet and immediately take a liking to one another (especially speaking in terms of physical appearance). They begin to spend every waking minute of their lives either with that person or thinking about them, and soon admit that they cannot live without one another, although they've only known each other a little while. Insta-love, more commonly known as love at first sight, really annoys me if it's not written well.
It might be cute at first, but then it simply feels overdone if the two characters don't know each other well enough to feel a connection to that extreme extent. Simply put, it just seems surface-level and unrealistic.
On the other hand, insta-attraction would also be when two people are immediately drawn to one another, BUT they do not declare romantic feelings quickly, but rather let it build up, leading either to friendship or romance. It begins with an attraction and ends with something much bigger.
So that's how I define insta-love and insta-attraction - of course, your definition could be different.
Back to
Your Name, In Fire
: even though, right off the bat, Connor thought Wendy was beautiful, he got to know her and they became friends only because they had so much in common - it wasn't a blind kind of falling in love. I am such a big fan of the dynamic between those two.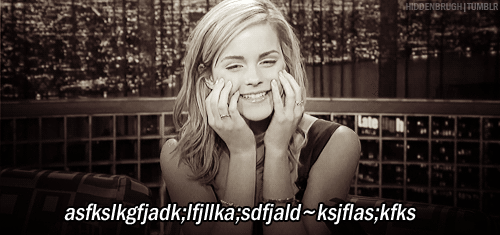 Connor's relationship with his little sister Kelly was depicted perfectly as well. I don't have a younger sibling, but Kelly and Connor's relationship details all the reasons why I'd want one. She looks up to him and he takes care of her - they were close but not suffocatingly so.
The plot of this book was evenly paced - although we start to see the paranormal side of Connor's story later in the book, Emory threw in little Easter eggs throughout the rising action and made the story interesting and engaging.
Your Name, In Fire
is written from Connor's perspective, but from two different times - before and after; I really enjoyed this structure because it felt like we had most of the story down and were just anticipating the biggest missing puzzle piece.
All of the characters were extremely likeable (even the antagonist!) and the way Emory tied events together was phenomenonal.
AND I AM SO SATISFIED WITH THE ENDING.
This book just came out and it really doesn't get enough credit - go read it!
Sign into Goodreads to see if any of your friends have read Your Name, In Fire.
Sign In »
Reading Progress
March 30, 2016 –
Started Reading
March 31, 2016 –
Finished Reading
March 24, 2017 – Shelved as:
fantasy
March 24, 2017 – Shelved as:
romance
date
newest »
back to top