The Wall of Winnipeg and Me
by
Val Shameless ⚓️ Steamy Reads ⚓️
's review
bookshelves:
alpha
,
favorite-couple
,
gives-good-grovel
,
marriage-of-convenience
,
slow-burn
,
sports
,
top-reads-of-all-time
,
5-stars
,
enemies-to-lovers
,
top-reads-of-2016
Read 2 times. Last read July 2, 2017 to July 3, 2017.
***ONE OF MY TOP FAVORITE BOOKS OF ALL TIME***
So many re-reads, it's not even funny...
REVIEW:
5 "I Would Lick the Sweat Off Aiden's B@lls All Day, Every Day" Stars
After reading 2014's
Under Locke
and 2015's
Kulti
, I knew I enjoyed Mariana Zapata's shit.
But after reading this one I am officially so fucking #TeamZapata #TeamAiden #TeamMuscledHunkofSexyManMeat #RidiculousInstagram-likeParagraphofIdioticHastags that I'm going to make up
my
own nationally organized sport league (cause you know NFL...NFO...who
even
cares) activity I shall hereafter refer to as...
...drum roll please...
STEALTH CHASE
Or perhaps...
But we don't let felonies get us down here at the Stealth Chase Organization.
And at least in prison we could have unlimited Zapata reading time.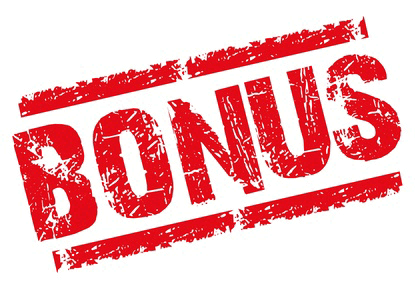 Anyprisonrape, if you aren't familiar with Zapata's work, bear this in mind:
***Pay attentions smut scalers***
Zapata's books are
very
slow burn. In fact, some might consider them plain slow moving as a whole, especially considering the smexy times are always a looooong time coming (haha! pun!).
Now this is usually a HUGE problem for me.
I have no shame in my game, so I will plainly state:
1) As I get older, I seem to have the attention span of a fruit fly.
I swear I'm like Benjamin Fucking Button, maturity-wise. I get more childish the older I get. Life's too short. So slower reads are not usually my bag.
2) I get blue balls in my girls parts like a priest at a Playboy party if I don't get any smexy times by the 50% mark.
Which makes me, well, cue tantrum.
But with Zapata -
especially
in this one - the trade-off is SO worth it.
The richness of this story is so hard to explain and the time she takes to build the relationship between Aiden and Vanessa makes it so beautiful.
Also, even though the pace of the story is slow, it doesn't feel slow. Something about the way Zapata writes makes it seem like really big stuff is happeneing during really small moments - because it is.
I remember reading a scene where Aiden is holding Vanessa in his lap and the way Zapata wrote about how his arms hung over her thighs and his hands wrapped around her knees had me fucking enthralled.
Honestly, I found that scene (and other scenes in this book) more sensual than 90% of the sex scenes I've read.
And you know I've read a-fucking-LOT of those.
Something I also love about Zapata's writing style (which others might not) is that she only gives the h's POV. We never get Aiden's POV.
And I dig it.
It made him so enigmatic and interesting that it made this story even richer for me in much the same way that the details and the pacing does. You have to
read
to get to know the characters. You have to
read
to get to the love story. It's not handed to you within 50 pages, there is no insta-ANYTHING.
It's almost like you have to earn it in Zapata's books. And, like anything in life, the things you earn are the things you appreciate the most. And you seriously appreciate this love story by the time you get to end.
I adored this book and I adore Zapata's writing style.
Everything
is shown to you. Not told. And to me that's the sign of a truly talented author. She has easily become one of my top authors and I will forever hereafter be the front runner in the Stealth Chase games to stalk her whenever she releases anything new.
XXXXXXXXXXXXXXXXXXXXXXXXXXXXXX
DUDE!
I have seen this bad boy ALL over my newsfeed. But because of the kinda wackadoo title, I didn't pay much attention. Until I finally clicked on it to see what all the fuss was about and realized...
Because it's by the awesome Mariana Zapata. And sounds fucking awesome.
WTF was I thinking not grabbing this sooner?!?!?!
Lesson here:
My GR friends are smart.
Listen to my GR friends.
Sign into Goodreads to see if any of your friends have read The Wall of Winnipeg and Me.
Sign In »
Quotes Val Shameless ⚓️ Steamy Reads ⚓️ Liked
"What if everyone hates me and no one talks to me? What if someone throws something at me?" Aiden snorted, setting the shirt he'd been holding aside and picking up the next one on the pile. "What are they going to throw? Bookmarks?"
―
The Wall of Winnipeg and Me
March 5, 2016 –
Finished Reading
July 2, 2017 –
Started Reading
July 3, 2017 –
Finished Reading
Showing 1-50 of 317
(317 new)