The Brothels of Brimstone (Delilah Devilshot Book 2)
by
Mandie (Naughty Book Snitch)
's review
bookshelves:
i-own-kindle
,
adult-sexual-content
,
bisexual
,
erotica
,
female-female
,
paranormal
,
read-2016
,
sinners
,
weird-west
,
audio
,
read-2017
Read 2 times. Last read March 16, 2017.
Heat Level:
3 out of 4 flames
Overall:
4.5 out of 5 stars
Reviewed by Naughty Book Snitch:
Mindy
See Mindy's Blog Review Here
**UPDATE REREAD 3/16/17**
I listened to the audio version to refresh my memory so I can move onto the next one. I'm really glad I did because there is some important things I forgot about. Also, Irina Stone, the narrator is pretty good. Now I can move onto
The Bruja and the Beast
.
**UPDATE REREAD 3/16/17**
BUY THE BOOK
Ahhhh... Satan's balls!
;) I knew it! I knew that The Brothels of Brimstone was going to be awesome and it was! Ever since I read the first book, The Devil and Delilah, I've been hooked. So in this installment, Delilah is going after the gang of guys that killed her family and she is still trying to learn about her new self. Delilah meets Celia who is a cook in a brothel and has her first f/f experience. While in the brothel, Delilah takes advantage of all the healing qualities it has to offer before she sets out on completing her journey. Of course Azazel shows up and spices up the place.
"Oh, if we were in Hell... if I had you where I really wanted you..." He leaned down and purred in her ear, "I would strip the skin from your bones, and you would love every fucking second of it."
The sex is very detailed and really good. My favorite part is the priest! I love the corrupting of a priest and I just don't see it often. I see it in porn but not a lot in books
(or at least the ones I've read)
. Just one of my kinks. I have no idea why... I've never been religious and rarely went to church. FUCK it's naughty, taboo and hot ;)
My
ONLY
complaints are that all of the books aren't out yet and I wanted more story in the first 40ish percent. I know... WTF am I talking about? Let me try to explain... this story is so awesome, fascinating and epic that I need more of it. As the story progresses, I keep reading about all the sex Delilah is having. Which is fantastic and erotic to read about and it truly is important and a huge part of the story development. So, I totally get why there is so much of it. However, I wanted more story. The sex is fantastic and very well written but I think the story needs to outshine some of the sex.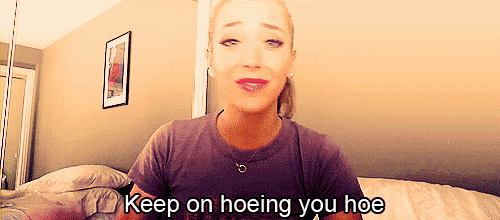 Overall, I loved it and I can't wait for the next Delilah Devilshot. There is a lot of behind the scenes things going on that pulls the reader in and wanting to come back for more. I need to find out what this
"tribute"
is. Devil baby? Anal? WHAT! Then the game between Azazel and Samael? It's like they are playing dolls with people's souls. I'd really like to learn more about the Red Shoes brothel, Johnny Pharoah, Luke and Samael. I'd like to know what Azazel has up his sleeve and what Delilah's next move is.
BUY THE BOOK
Click below for more Naughty Book Snitch reviews
Sign into Goodreads to see if any of your friends have read The Brothels of Brimstone.
Sign In »
Reading Progress
February 5, 2016 – Shelved
February 5, 2016 – Shelved as:
to-read
February 6, 2016 –
Started Reading
February 7, 2016 – Shelved as:
erotica
February 7, 2016 – Shelved as:
sinners
February 7, 2016 –
Finished Reading
February 16, 2017 – Shelved as:
audio
March 16, 2017 –
Started Reading
March 16, 2017 –
Finished Reading
(showing 1-3 of 3)
(3 new)
date
newest »
back to top