High Witch (High Witch, #1)
by
*An ARC was given in exchange for an honest review. Thank you to the writer and the publisher for the opportunity to read this.*
High Witch was okay, but I don't recommend it.
I feel like there are better stories out there that can fit the bill if you're in the mood for a good fantasy romance read.
Oh, shit. That was kind of harsh, I know. But before you call me a cold-hearted harpy, you should know that I really, really,
really
wanted to like this book. I've always had a soft spot for indie writers; whenever they approach me to review their works, I always try to drop everything to accommodate them. That's why, when I got this through NetGalley, I abandoned what I was reading (
Level Up
) to start this one.
But... there were so many issues with this story that prevented me from liking it.
First, the world-building was greatly lacking.
You see, my favourite fantasy writer, Grace Draven, excels at this; she sucks you in her world, and you wouldn't even notice it. But here, I kept grasping at straws to get a feel of
how
this world worked,
what
this world was like, and whatnot. The first few chapters were a messy mixture of information that didn't add up to a coherent whole.
Second, the characters were not likeable in the least.
I couldn't get a feel of Ariel, the heroine, at all. She absolutely just faded into the background. Holy fuck. She was so damn passive, I wanted to scream at her. And what's worse? She just went ahead with whatever Brayden came up with! This is basically their "relationship":
Brayden: Let's kiss.
Ariel (in her "quiet voice"): O-okay.
Brayden: Let's have sex.
Ariel (in her "quiet voice" again *gags*): O-okay.
And then there was Brayden, our hero. I think the writer wanted to him to be adorkable and cute, but he just came off as manipulative, bland and boring. I guess the fact that he was paired with Ariel the Doormat contributed to that negative image of him.
Moreover, the romance sucked. Big time.
No proper development, at all, man. By
(view spoiler)
[Chapter Three, they were already kissing and shit (hide spoiler)]
, and they barely knew each other!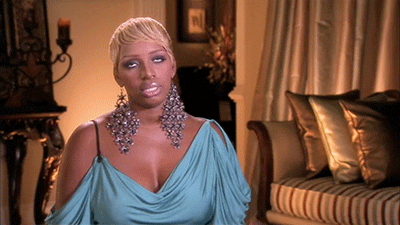 Overall, this was just meh. Sorry, but that's how I honestly feel.["br"]>["br"]>["br"]>["br"]>["br"]>["br"]>["br"]>["br"]>["br"]>["br"]>["br"]>["br"]>["br"]>["br"]>["br"]>["br"]>["br"]>["br"]>["br"]>["br"]>["br"]>["br"]>["br"]>
Sign into Goodreads to see if any of your friends have read High Witch.
Sign In »
Reading Progress
January 20, 2016 –
Started Reading
January 20, 2016 – Shelved
January 20, 2016 –
Finished Reading
date
newest »
back to top