Firsts
by
Buddyread with the lovely Shelby *wants some flying monkeys*:)
Read Shelby's thoughts on the book here.
She has a different opinion on it but that's cool... if we all loved the same things it would be a boring world indeed, head over and give her some love :)
~~~~
I received this via Goodreads FirstReads giveaway in an exchange for an honest review.
Well..
Indeed... I surprised myself by loving this
Good you job you sneaky book :)
One of the best YA books I've read in awhile... the old but true saying "Wasn't sure what to expect but decided to take a chance on it anyway"
Mercedes/Mercy isn't easy to like sometimes but there was just something about her that kept me reading. I can see where she thinks she's 'helping' these guys (don't get me wrong, I didn't approve of her 'system' at all) but all I was thinking about these guys were if you really cared about your girlfriends, you wouldn't have stopped by her room. I didn't have much sympathy for them, even the nice ones.
LOVED Faye, she was my favorite of the book actually... and Zach was a sweetheart. It warmed my heart how they stuck by Mercedes when the shit hit the fan and
(view spoiler)
[when they made the sex tape and showed it to the school assembly (hide spoiler)]
When everything came out (and honestly, I don't see how Mercedes thought she could keep it up under wraps), I was proud of her for not hiding in her room and not coming out. It took courage to walk into that school and keep her head up. The aftermath of everything regarding after the truth came out was about what I expected but also glad it wasn't worse than that.
Although I do think more of the hate should have been spread to the guys as well... takes two to tango after all.
(view spoiler)
[Charlie that creep... I wanted to stab him in the eye with a fork and kick him in the nads. Angela is better off without him, I was glad when she came around and dumped his butt. (hide spoiler)]
(view spoiler)
[ The story with Luke at the playground *glares at him* ... It puts a light onto Mercedes' behavior, and I felt more sympathetic towards her, even if I didn't agree with everything she did. (hide spoiler)]
Would recommend giving this a chance :) It won't be for everyone, you'll most likely either love it or hate it.
The ending wasn't what I thought it would be and I didn't see how
(view spoiler)
[ it would be a happy ending with Zach and Mercedes together. He is a patient and more understanding person than most would be, and a good person.

It was very sweet the last few pages and had me smiling. :) A small part of me hoped she would have ended up with Faye *shifty eyes* Their friendship is wonderful though. (hide spoiler)]
["br"]>["br"]>["br"]>["br"]>["br"]>["br"]>["br"]>["br"]>["br"]>["br"]>["br"]>["br"]>["br"]>["br"]>["br"]>["br"]>["br"]>["br"]>["br"]>["br"]>["br"]>["br"]>["br"]>["br"]>["br"]>["br"]>["br"]>["br"]>["br"]>["br"]>["br"]>["br"]>["br"]>["br"]>["br"]>["br"]>
Sign into Goodreads to see if any of your friends have read Firsts.
Sign In »
Reading Progress
November 27, 2015 – Shelved
December 8, 2015 –
Started Reading
December 8, 2015 –
0.0%
"Buddyread with Miss Shelby!\n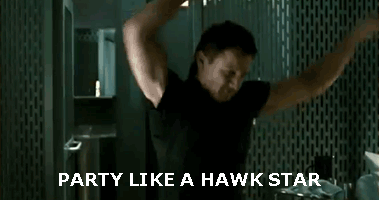 \n \n \n
"
December 8, 2015 –
page 37
11.56%
December 8, 2015 –
0.0%
"Thought I was better but headache still persisting apparently"
December 8, 2015 –
page 67
20.94%
"When I first started doing this, I felt wary before each encounter, almost scared. My hands would tremble when I unbuttoned a guy's fly and my legs would tremble when I climbed onto a lap. But somewhere between five and ten, this started happening. The sense that it's not just for them anymore. The knowledge that I like it, too. The fear that I want more out of it than all of it than all of them combined can give me."
December 8, 2015 –
page 112
35.0%
December 8, 2015 –
page 164
51.25%
December 9, 2015 –
page 212
66.25%
December 9, 2015 –
page 269
84.06%
"What are you planning Faye?"
December 9, 2015 –
Finished Reading
Showing 1-12 of 12
(12 new)
date
newest »
back to top