Bloodfever (Fever, #2)
by
4.5 fever-frenzy Stars
Yo shithead,




Yeah, you of the withering stares and evasive non-answers. You, Mr. Jericho "Jackass" Barrons, I'm fucking watching YOU! You, with the depthless eyes and secretive ways! Every step you take is being monitored, calculated, judged. I am on to you.

I know you've saved my girl, Mac, from some horrid situations (don't think I haven't noticed it's always at the last minute and always on your own terms, though) but I don't trust you half as far as I can throw you, asshole. And to elaborate, that's half of none at all. You feel me?

Don't for a moment think I don't notice your hungry predatory eyes, fuckface. Don't underestimate the lengths I would go to for Mac. They are vast and questionable, morally. For now we are at a standstill, because you and I want the same thing (for very different reasons, I because I love her and you because you have use of her – And while I might agree that being needed for use is better than being needed as a woman, you are a jackass for saying that) but if you step a toe out of line and further endanger her unnecessarily I may cut a bitch, you feel me?

You need to start answering some of the hard questions, jackass. Start talking about WHY Mac should trust you because she's getting herself into dangerous situations by trying to be as evasive as you. So pull those fucking cards at least a couple inches from that impressive chest and give her SOMETHING! Fuck. And stop with the patronizing "Ms. Lane" bullshit, Mac isn't a fucking child and you need to quit treating her like one. Do you think that by remaining cold and unmoving you can escape responsibility for the havoc your actions have caused? By acting removed and uninvolved you will somehow escape culpability?

She is dealing unbelievably well with impossible situations, so far, and you act as though she's a mere infant. Is it so hard for you to have an ounce of fucking compassion? What the fuck is wrong with you? Just know this, you piece of mysterious scum, everywhere you go I will follow, I will dog every step you take, move mountains that get in my way to protect her. Do not test me, jackass.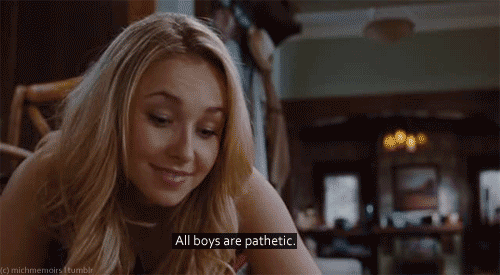 WATCH YOUR BACK!
The Vampire Ninja

PS: (view spoiler)[Don't act all fucking incredulous when she suggests a way for her to survive that you wouldn't think of. Don't think I don't know you were aware of the properties of digested Unseelie flesh. Would you really rather of had her DIE? There's a special place in hell for heathens like you. (hide spoiler)]
["br"]>["br"]>["br"]>["br"]>["br"]>["br"]>["br"]>["br"]>["br"]>["br"]>["br"]>["br"]>["br"]>["br"]>["br"]>["br"]>["br"]>["br"]>["br"]>["br"]>["br"]>
Sign into Goodreads to see if any of your friends have read Bloodfever.
Sign In »
Quotes Karlyflower *The Vampire Ninja, Luminescent Monster & Wendigo Nerd Goddess of Canada (according to The Hulk)* Liked

"One day you will kiss a man you can't breathe without, and find that breath is of little consequence."
―
Bloodfever

"Although it may not seem like it, this isn't a story about darkness. It's about light. Kahlil Gibran says Your joy can fill you only as deeply your sorrow has carved you. If you've never tasted bitterness, sweet is just another pleasant flavor on your tongue. One day I'm going to hold a lot of joy."
―
Bloodfever

"I was about to look away when he reached across the seat, touched my jaw with his long, strong, beautiful fingers, and caressed my face.
Being touched by Jericho Barrons with kindness makes you feel like you must be the most special person in the world. It's like walking up to the biggest, most savage lion in the jungle, lying down, placing your head it its mouth and, rather than taking your life, it licks you and purrs."
―
Bloodfever
Reading Progress
November 5, 2015 –
Started Reading
November 5, 2015 – Shelved
November 5, 2015 –
page 6
1.72%
"It's our actions that define us. What we choose. What we resist. What we're willing to die for.\n \n
"
November 6, 2015 –
page 80
22.92%
"Inside me was a Mac I'd never met before. I couldn't dress her up. I couldn't make her take a bath. She wouldn't mix in pleasant society. I couldn't corral a single one of her thoughts. My only hope was she wouldn't suddenly sprout a mouth.\n She was a bloodthirsty, primitive little savage. \n And she hated pink. \n \n *rubs hands together*"
November 6, 2015 –
page 89
25.5%
""You must be Jack Lane," said Barrons.\n \n Oh man, please kick this cocky asshole's ass, Mr. Lane, PLEASE!!!"
November 6, 2015 –
page 118
33.81%
""One day you may kiss a man you can't breathe without, and find breath is of little consequence."\n "Right, and one day my prince might come."\n "I doubt he'll be a prince, Ms. Lane. Men rarely are."\n \n TRUTH!\n \n
\n \n *hisses* I still hate you, Barrons..."
November 6, 2015 –
page 211
60.46%
"There are some lines you just can't let another person cross. They don't always seem like the most important things, but only you can know what they are, and when you butt up against one, you have to defend it.\n \n *fist bump*\n \n
"
November 7, 2015 –
page 245
70.2%
"close only counts in hand-grenades and horseshoes.\n \n Excepting that I say it opposite, horseshoes and hand-grenades, this is a saying I use with frequency. (That I learned from my dad)"
November 7, 2015 –
page 306
87.68%
""I liked that shirt," he snarled. He rose over me, a dark demon, glistening in the torchlight, dripping sweat and blood, his torso covered with tattoos that disappeared beneath his waistband. \n \n Oh for fuck's sake..... *fans self*\n \n *glares and hisses* I fecking hate you, Barrons."
November 7, 2015 –
page 368
100%
"
"
November 7, 2015 –
Finished Reading
May 20, 2017 –
Started Reading
May 22, 2017 –
Finished Reading
November 29, 2018 –
Started Reading
December 3, 2018 –
Finished Reading
Showing 1-22 of 22
(22 new)
date
newest »
back to top