Troublemaker: Surviving Hollywood and Scientology
by

I'm going to admit. When I heard the this book was coming out I was curious and then I thought..so why did she stay in that religion so long if it's so crazy? Is she nuts?
I'm so damn nosey about stuff like this though. I want to know the secrets without having to enter into the realm of the crazy.
Shut up, Xenu. My ass is broke so I can't fork over enough dough for you anyways. Plus, I'm a bit on the big mouth side like Leah Remini...but think the southern version of her.
Upon starting this book, one thing stands out. I REALLY like Leah Remini. She comes across as telling the truth. At first it's about her growing up and entering into the church. Her mom is a flower child and gets interested in Scientology and eventually brings Leah and her sister into the group.
The girls and their mom end up in Florida but Leah is pretty much a girl that is not going to keep her mouth shut. *fist bumps* So she ends up getting in trouble.
The church wants she and her sister punished but mom steps in and they all end up being sent out to LA. The story goes into the tryouts and shows that Leah was on, including her time on "The King of Queens".
Throughout Leah's story she is still invested in the church, even when she questions the Kool-Aid drinking she still sees the good that came from being in this religion.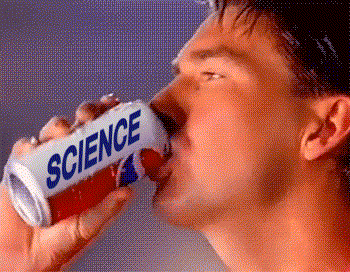 Then she gets to meet the big whhoooohaa himself. Tom Cruise. (after she donates a million to the church)
She ends up being invited to "the Wedding of the Century" *gag* and finds out that Cruise and company want her to invite her friends Jennifer Lopez and her then husband Marc Anthony. I never did figure out what the whole deal with this was. I don't think Leah did either but it's seriously some frigged up stuff. (I'm not spoiling on the good stuff)
Leah starts questioning the religion and they sure as shit don't like it. Writing reports on grown ups that act badly? Give me a frigging break. Having to do cleaning toilet duty and other punishments...as a fucking adult.
I would like to have a few things clarified. I wouldn't mind Jennifer Lopez backing up her friend if she wants her believed. I want to know where the hell the main guy's wife is. I want to know why any religion would pretty much bend over and kiss Tom Cruise's ass? Why does he have so much power? Because I'm telling you Scientology guys one thing...If you guys are wanting to impress people with how "clear" you guys are and how much better you are than all of us lower class people, you are choosing the wrong man for the job.
I would also love to know more about this situation.
But we aren't going to get that are we? Because I almost felt an underlying fear from Remini's words in this book. She didn't mind telling some but I don't think she can tell all.
For my final verdict. I ended up believing most of what Leah Remini is saying. She admits to being loud, rude and whatever is thrown at her. She gives no shits.
I wish her well. I hope she makes millions of dollars and rubs their faces in it that they ain't getting any of her money any more.
Get your freak on girlie.
Booksource: I had a copy gifted to me by a most awesomeness of friends. Thank you so much!
My thoughts pre-reading:
For the love of Tom Cruise! Give me this book!
Sh3lly's review
is completely awesome. I should have just copied and pasted her's because she does tell everything perfectly!
Sign into Goodreads to see if any of your friends have read Troublemaker.
Sign In »
Reading Progress
November 2, 2015 – Shelved
November 8, 2015 –
Started Reading
November 8, 2015 –
page 40
17.54%
"I decided I needed leg warmers in every color. I told the neighborhood boys I'd give a hickey to anyone who stole leg warmers for me from the Chinese vendors.\n
\n If this keeps up this book is getting five stars."
November 8, 2015 –
page 211
92.54%
"Being a Scientologist means you are responsible for all the bad things that happen to you. (and anything good that was happening was due to the church)\n
\n \n Seems legit."
November 8, 2015 –
Finished Reading
Showing 1-50 of 153
(153 new)