Sweetbreads and Sweet Nothings
by

Near the beginning of the novella, Lukas draws a Mobius strip on his lover Bernhard's soft stomach.

Lukas: "I love this. The never-ending loops of eternity. It's complicated in so many cultures, but I like the idea of it meaning two bodies coming together to become one. It's beautiful, isn't it?"

"That--" Bernhard's voice caught in the back of his throat. His voice clicked as it reset. "That's a really interesting thought. Two separate people becoming one physical being."

"Yeah," Lukas agreed with a shrug. "I like the metaphor." He traced the line with his fingertip. "Two separate pieces make one whole unit. Kind of like us."
About a year after Bernhard suddenly disappears Lukas learns that his idea of "two separate pieces make one whole unit"-- is
not
two people building a life together, but willingly,
happily
, becoming food for a hungry, hungry cannibal.
Ugh. Ugh. That shit is FUCKED UP. (And yet parts of it are based on a true story--SOMEONE ACTUALLY DID THAT.)
And you wanna know what really creeped me out? It's not the idea of cannibalism, which causes a visceral reaction in us all (at least I hope it does) that sounds something like:
And it wasn't the grody scenes that made me want to:
I mean, it's really no worse than those early episodes of season 5 of
The Walking Dead
. Or, you know, almost any scene in
The Walking Dead
.
The creepiest part is that on one level you could read this as a love triangle. Between Lukas, Bernhard & Dietrich Luhrman, the Master Butcher of Rotenburg. There are some scenes in here that are so lovingly and romantically written I just wanted to
Again. THIS IS SOME FUCKED UP SHIT RIGHT HERE. And it's not blood and guts that make it creepy as fuck--it's the emotions. The fucking psychological scars Lukas has to deal with, Bernhard must have dealt with and I AM FUCKING DEALING WITH, M'KAY? Caused by someone's idea of twu wuv.
Oh god. I am sincerely impressed with this novella and how the author handled the subject matter but I am NEVER reading this thing again.
Never!
I'm now going to hide under the covers with my dog, listen to R. Cooper's
A Boy and His Dragon
on audio and play Candy Crush till my brain goes numb. *nods*
Btw, I will definitely be following Evelyn Esrig's writing career after this. How will she follow this up? A nice YA romance between bear cub shifters?
****************************************
Holy shit. I just bought this book.
Sign into Goodreads to see if any of your friends have read Sweetbreads and Sweet Nothings.
Sign In »
October 20, 2015 – Shelved
October 20, 2015 – Shelved as:
to-read
October 21, 2015 –
Started Reading
October 21, 2015 –
0.0%
"I have nothing to say but....\n \n
"
October 21, 2015 –
7.0%
""Life's not a fucking action movie, and you're not Jason Statham."\n \n Mmmmm...Statham....if anyone can make me forget about cannibalism...\n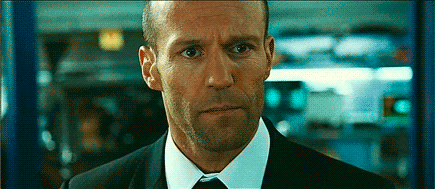 \n ...it's that sexy, bald bastard."
October 21, 2015 –
48.0%
"Oh god....\n \n
\n \n Somebody call my mommy. I need her to make me some peppermint tea and rub my tummy."
October 21, 2015 –
67.0%
"Little Nicky is not impressed by my reading choice today.\n \n
"
October 21, 2015 –
Finished Reading
(showing 1-50 of 93)
(93 new)