The Gospel of Loki (Loki, #1)
by
1.5
Here's what I wanted from this book:
Uhm wrong gif!!! Sorry
not sorry
.
Uhm I meant, this:
And maybe some of this:
What I actually got left me like: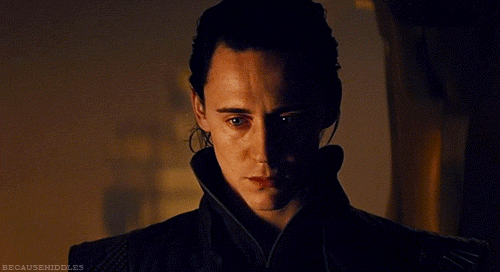 And:
(Watch this one at your own risk)
And it looked like:
But with no drama
Which gets me to this: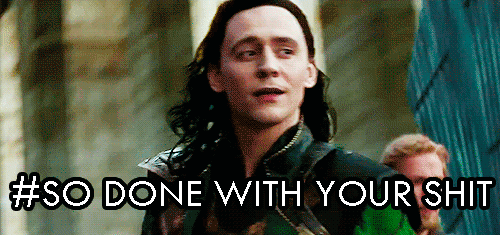 SO. BORING.
Long story short: this book is damn flat. Harris' writing was so flat she managed to make Loki seem boring. I actually struggled to finish it, because I wasn't interested in it at all. Just to be clear though, this book is in no way terrible and Loki's character is not bad, but the main reason behind this rating is how boring the whole thing was.
Sign into Goodreads to see if any of your friends have read The Gospel of Loki.
Sign In »
Reading Progress
September 22, 2015 – Shelved
September 22, 2015 – Shelved as:
to-read
February 2, 2016 –
Started Reading
February 2, 2016 –
page 72
23.84%
"Erm...This is boooooring. My poor Loki D:"
February 2, 2016 –
page 163
53.97%
"I did not think it was possible to make Loki so...boring. D:"
February 3, 2016 –
page 210
69.54%
"Vabbè, Harris, mi stai rovinando Loki qui. E per rovinarmi l'immagine di Tom Hiddleston ce ne vuole. >.>"
February 3, 2016 –
Finished Reading
date
newest »
back to top