Dirty English (English, #1)
by
4 "Dragonfly" stars
Something about a big dude that read Pride and Prejudice made me breathless.
The modern love story of inspiried by Pride and Prejudice!
This a story about a
broken girl
and a
big sexy fighter
!
The book took me by surprise because I didn't expect the depth of this book. I like how the problem were handled, there were some issues with the behavior of the heroine but when you know her story you begin to understand why she is like she is.
"Love is a knife that cuts out your heart piece by piece, feeding it to the boy you love."
Elizabeth Bennet
is s girl who was taken advantaged of. Her heart was broken and she doesn't believe in man anymore. She doesn't let that boy stole her sense of sexuallity though. Now she uses sex as a distraction, only one-night stands and that's it.
Declan Blay
is one of two, he is a twin, yes that's right - there are
two
of these sexy Birith men
*freaking sighhhh*
. His life was shattered when his mom died from cancer and he is forced to live with his father. Now he a fighter with a dream of have his own gym, to be in UFC and just end a relationship with a girl he thought he love. I loved his relationship with his brother. He was to protective of him and everyone his loves. He was honorable man fighting for his dream, wanting find his
home
again.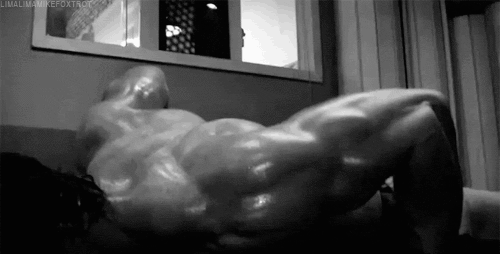 He is a man who love reading classic literarute and is smart as hell. He didn't look out for a girl until he met
Elizabeth
. He was enchanted the first time she walked through the door but the things didn't go the way he expected. He didn't want just a fling with
Elizabeth
. He was something in her, he wanted to know more but she shut him off everytime.
"I wanted her in my skin
I wanted her in my soul
And I wanted in hers"
But despite everything their chemisty was too strong. They were attracted, they lust for each other too much and when it finally happened..
LET ME TELL YOU THAT THIS BRITISH KNOWS HIS WAY IN BED! It was WOW WOW for me!
"I wanted sex on a mat in an un-air-conditioned gym with a hot as hell British guy pounding into me, no matter the consequences. Fuck my silly sex rules. I wanted him."
He like his girls
strong
and the sex
hard
. He was alpha yet gentle. He did it rough and then sweet. He wanted to make her feel
safe, to make her feel good and to see that their relationship it's not just about sex.
The both have
scars
, they both have
pride
and
prejudices
. But despite everything they couldn't deny that their feelings were strong for each other. It's like fate brouth them together. They were like magntes, souls that understand each other.
I really liked this book! It was
emotional
, with so much depth. It felt realistic to me. The humour was very good, there is actions, drama, passion and romance. The heroine may be a little bithy at times but with reasonable reasons. The hero is a man who more likely will win your heart. There are a lot of fights between the MCs but in the end everything fall into place. I loved the
developing
of the characters. They grew during their stuggles, they saw that there are things
worth
fighting for. They understood that they need to listen to their hearts because there is the truth.
"Loving Declan was like the rain storms I loved to dance in. Crazy and unpredictable."
Now I am on a hunt for a british twins! I want Dex or Declan, or both ASAP!!!

I CAN'T WAIT FOR DEX'S BOOOOOOOOOOOK!!!!
Sign into Goodreads to see if any of your friends have read Dirty English.
Sign In »
Quotes Violina The Romance Lover Liked
"She was my queen and I wanted to be her king. I wanted to sit at the throne of her body and love her forever,"
―
Dirty English
Reading Progress
September 10, 2015 – Shelved
September 10, 2015 – Shelved as:
to-read
October 25, 2015 –
Started Reading
October 25, 2015 –
10.0%
"Come to mama, english man !!!\n
"
October 25, 2015 –
Finished Reading
October 26, 2015 – Shelved as:
fighter
Showing 1-27 of 27
(27 new)
date
newest »
back to top