The Affair
by

Nothing like a spicy book to curb my appetite
Yummmmm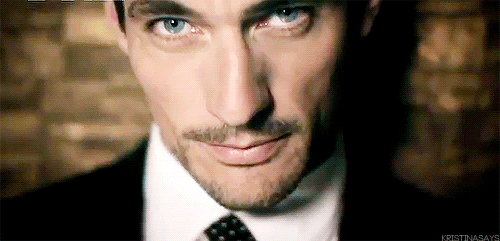 So...I'm perusing through the bookstore one day, not searching for anything in particular but just looking for something new to read. I shuffled up and down the aisles growing frustrated because nothing is standing out to me. (yes, I'm a cover shopper - if I like the cover, I'll read the back. Don't judge me, it's the graphic designer in me, she's superficial - not me - I swear!) Anyhoosie, as I reach my limit of disappointment, someone puts down this book which immediately catches my eye. I pick it up, read the back...SOLD.
This book flipped between the POVs of the two main characters.
Emma
The hospice nurse who has been placed to work privately to care for Christina - a former fashionista that married into the Montand family - which happens to be filthy rich - in her last days. The second POV was
Micheal Montand aka Vanni
"Step son" of Christina that hired Emma to care for her - did I mention he's filthy rich? Yeah, he took over his late father's company that manufactures luxury race cars. Spends his weekends in the south of France, has multiple luxury properties, no big deal.
I liked being in both their heads throughout the story, I always find it fascinating to see through the eyes of other characters -especially in tense situations. I was led to believe by the title and the information provided on the back that this story involves two cheaters. Not the case.
Vanni doesn't do relationships and Emma just got out of one. Therefore, since they can't turn off the high levels of sexual tension between them they decide to allow themselves five weeks together to fully gorge themselves in each other, then walk away like it never happened.
Of course that doesn't happen
This story was hellfire hot, there's lots of sex, lots of troubled emotions, more sex, and even more troubled emotions...get it? I didn't mind however because Vanni was described as this model-esque man with dark features, aquamarine eyes, a smile that could cripple you alongside a fiery glare that could seduce you. Naturally, the man that comes into my mind was David Gandy. Mmmmm....Davvvvviiiiiidd Gaaaaannnnddyyy.
I was craving for something hot and got it. The story line was good, you got to see into Vanni's dark past which explains why he's the tortured soul he is. The writing was descriptive, but it was just a little too long. Apart from that, I would more than likely read the other instalments since this is the complete novel to a series of books.
I'll just finish off this review with more David Gandy gifs because....why not.
Sign into Goodreads to see if any of your friends have read The Affair.
Sign In »
Reading Progress
September 4, 2015 – Shelved
September 4, 2015 – Shelved as:
to-read
September 9, 2015 –
Started Reading
September 10, 2015 –
page 90
16.54%
"Good start!"
September 12, 2015 –
page 200
36.76%
"Well, well, well Mr. Vanni, aren't you just a beautiful mess"
September 15, 2015 –
page 250
45.96%
September 16, 2015 –
page 330
60.66%
"Is it hot in here or just me? Geez!"
September 21, 2015 –
page 380
69.85%
October 2, 2015 –
Finished Reading
No comments have been added yet.