Into the Blue (Wild Aces, #2)
by
I'm certain I've said this before but it bears repeating, Chanel Cleeton is a woman well versed in the art of creating sexual tension! After the sizzling sensation that is Fly with me, Chanel changes gears with this slow burn love affair. Into the Blue is an emotion-filled second chance romance, with the wildness and anticipation of first love.
Eric 'Thor' Jansen is a filter pilot whose squadron has recently suffered a personal loss. With more than his work performance being affected, he decides to take a leave of absence and return to a the only place he feels grounded. Home is where the heart is, as is the girl whose heart he broke when he left.
We'd been everything to each other. Family, best friends, a fire that had burned hot and bright until it flamed out.
Becca Madison is a woman who has experience much loss in her life. Arguably none more so than when Eric Jansen town. As teens they were inseparable, but adulthood saw them veer in different directions. Becca craved familiarity, while Eric wanted to spread his wings. The news of his return is unwelcome, so too are the unbidden emotions that make a vehement resurgence.  
Maybe I was a fool. I probably was. But the thing with love was that once you felt it, it was impossible to turn it off.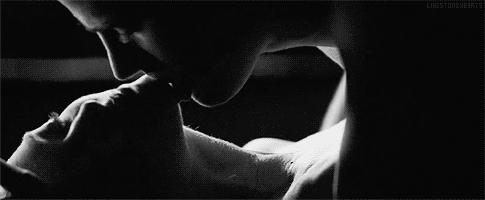 Chanel Cleeton once again makes easy work of affirming her 'go-to' author status. Eric and Becca's story was one I immensely enjoyed. Its distraction free, stripped back feel gave me time to get to know them, as well as absorb the emotions created.
Wild Aces in an interconnected series, so although each novel can be read as a standalone, I insist you read them in order. You'll thank me later.  
Easy's novel, On Broken Wings, is hotly anticipated and I'm looking forward to expiring from all the  delicious angst.  
Sign into Goodreads to see if any of your friends have read Into the Blue.
Sign In »
Reading Progress
August 30, 2015 – Shelved
August 30, 2015 – Shelved as:
to-read
April 25, 2016 – Shelved as:
arc
June 20, 2016 –
Started Reading
June 22, 2016 –
Finished Reading
Showing 1-22 of 22
(22 new)
date
newest »
back to top