Dumplin' (Dumplin' #1)
by
2.5 stars
"If you're gonna go, then go
She said to me on the phone
So tired of hearin' all your
Boy problems
If you're gonna stay then stay
He's not gonna change anyway
So tired of hearin' all your
Boy problems"
Dumplin' is about Dolly Parton and I opened with a Carly Rae Jepsen song. One, because I'm not familiar with Dolly's music. Two, Boy Problems describes Dumplin' perfectly. I'd wager half the book is angst over boys and romance instead of the promised pageant revolution.
Willowdean is fat—and she knows it. She doesn't go on unnecessary diets to change herself and is comfortable enough to slip on a swimsuit and go swimming with her bestie.
"There's something about swimsuits that make you think you've got to earn the right to wear them. Really, the criteria is simple. Do you have a body? Put a swimsuit on it."
Then she meets a boy at work, Bo, commonly referred to as Peachbutt because he's a fine slice of fruit on a summer's day. Nearing the school year, she breaks up with him because she can't stand the stares that comes with a fat girl dating a cute guy.
Here's where Dumplin' falls apart for me.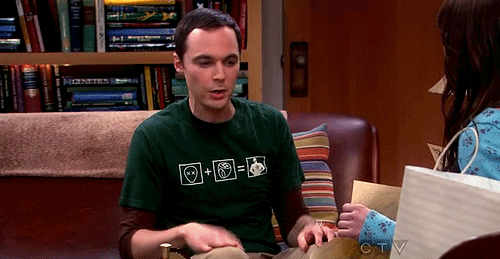 Based on the blurb,
I anticipated Willowdean to be a sassmaster confident in her own skin.
Instead I get an
angsty insecure mess
told in a, frankly,
run-of-the-mill YA heroine narrative voice.
I wanted punch and fizz and got milk and cinnamon.
There's nothing wrong with feeling inadequate about your body. It's a natural feeling and on any other occasion, I would be thrilled to see it addressed in such a relatable manner.
But it's not what I ordered. It's not what the blurb promised. For once, I wanted to read a book narrated by a heavyset girl who doesn't give two fucks about her weight or what strangers think. And joins a beauty pageant to show 'em fat-bottomed girls make the rockin' world go round.
Willowdean doesn't join the pageant until halfway through and that's after endless fluffy moments and boring everyday occurrences.
The pacing is ridiculously slow.
I didn't expect romance to make up a huge chunk and for it to be utter
wish-fulfillment
. Seriously, what are the odds of two guys—one hot loner (Bo) and a football player (Mitch)—being interested in the same girl?
Willowdean
leads Mitch on
, let's get that out of the way. No, it's not a matter of male privilege. Willowdean has done squat to demonstrate she's not interested in him, despite pining for Peachbutt. They've gone on on dates, they've held hands, they've kissed—she freaking writes his name on her face in permanent marker to ask him to the Sadie Hawkins dance.
"I shouldn't but I move to kiss [Bo]. My nerves hum and this moment when my body feels both chaotic and determined is what was missing with Mitch."
It's selfish, disgusting, and destroyed any redeeming qualities this book had, like female friendships and a positive outlook on sex.
Ultimately, I'd compare Dumplin' to Meghan Trainor's hit All About That Bass. It attempts to promote a body-positive message, but
ends up shading women who aren't curvy.
Dumplin' had the ingredients for success and squandered them.
What a waste of potential.
ARC provided by Edelweiss. All quotes taken from an uncorrected galley proof and may be subject to change.
Sign into Goodreads to see if any of your friends have read Dumplin'.
Sign In »
Showing 1-22 of 22
(22 new)
date
newest »
back to top