MacKenzie Fire (Shine Not Burn, #2)
by

I needed a fluffy book after reading two heavy books back to back so I had recently read
Shine Not Burn
and it left a stupid smile on my face for days and I figured the second book would do just fine for me.
As Andie and Mack from the first book are expecting their first child Andie's best friend Candice heads out to the ranch to get to godmothering. She has this in the bag. If not her job as a hairdresser will make everyone look much better in cow country.
Once she gets there Mack's brother Ian is still sulking around about his breakup from the time when Andie and Mack met. Candice notices how fine the man is though even if he is a whiney ass.
Do not look at his package, Candice. Do not look at his package. My eyes move of their own accord. Oh dammit, you looked at his package! And...oh my..Oh my, my, my....There's a giant bulge! Hooray for giant buldges and the jeans that let me see them!
Candice as a main character is very different as lawyer Andie. Candice comes across sometimes as quiet goofy. But goofy is what I needed right now and I actually liked her.
She is prepared for Andie's childbirth:
This in no time for joking, so I don't smile back. "I'm serious. If your uterus falls out, I don't know if I'm prepared to deal with that. I've never googled that before."
She is the Google Queen:
"But why are you laughing over simple scientific facts? Google is your friend, you know, Andie. You really shouldn't neglect your googling."
She is prepared to diagnose medical conditions in the flash of her finger tips (Dr. Candice Internet Web MD):
Maybe I'm coming down with something. I'm going to google my symptoms later. Breathlessness? Check. Hootchie on fire? Check. Mood swings? Check aaaand double check. One minute I want to laugh and the next I want to bang heads together like two coconuts. I'm definately ill, probably with something serious.
She manages to birth a calf and take care of it after naming it Baby Candy:
She manages to shoot both Ian and a mountain lion after procuring her gun Millie at the local gun store:
For me this really wasn't as typical romancy as some books I've read. The main focus is on Candace and Ian kinda plays a supporting part but don't let that stop you from reading it. It's a purely fun book and sometimes that is just what is needed.
"Thasss meee," I say lazily. "Fuggin' superhero. They call me Wonder Bitch." I giggle at my new name. I could totally see me in spandex with a cape and a big letter B on the front of my chest. I'd be in a bustier, a'la Wonder Woman, naturally.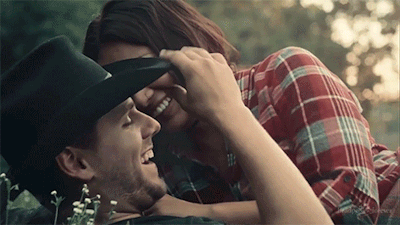 PS For the author: I really, really wouldn't mind a book from this series featuring Boog aka the Wookie.
Book source: Netgalley in exchange for review.
Sign into Goodreads to see if any of your friends have read MacKenzie Fire.
Sign In »
Reading Progress
July 28, 2015 –
Started Reading
July 29, 2015 –
Finished Reading
Showing 1-13 of 13
(13 new)
date
newest »
back to top