Dark Alley: Stranger (Dark Alley, #1A)
by
#erotica #bargain #99ct #eroticsuspense #bdsm #taboo
Amazon US:
https://amzn.to/2D7Uqrv
Amazon UK:
https://amzn.to/2OOWMSi
Amazon CA:
https://amzn.to/2CHpddt
Check out our archive:
https://goo.gl/WaJD6j
Subscribe to our newsletter:
https://goo.gl/SrUf3e
Or join our group:
https://goo.gl/RpzyFd
Submit for FREE:
https://goo.gl/MqqJv3
List your permafreebies:
https://goo.gl/forms/rwaGEU3xXgif64852
changes may occur throughout the day
Just when I find myself not having time to read books
D.S. Wrights
turns up with a novella turned series. So, the only two things that could compel me to like short reads fall into one place.
I must admit, this story must be my favorite - if it wasn't for the length - but it has all I can wish for in an erotica book. A self-confident, independent woman, who knows what she wants and an anonymous club in a dark alley allowing for your little, dirty fantasies come true on safe terms and ground.
This book can be read as a stand-alone it's truly nothing less than a pilot of a TV-show, and I must admit that I am hooked. So many characters are skillfully introduced and yet I am left wondering who the mysterious man is that invited her, was he the first man in the alley too? was he the second? Was he on the other site of the street?
And all these are actually possibilities for whole different stories!
The only good thing with this being a novella series is that the term of waiting is shorter.
Damn you, Ms. Wrights! You did it again!
A fair warning to all those who don't like certain storyline developments:
(view spoiler)
[Although non of the parties consider it as cheating, there is adultery. (hide spoiler)]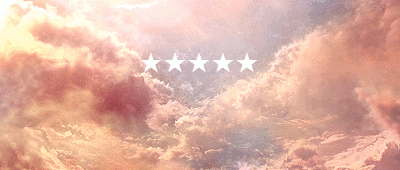 ["br"]>["br"]>["br"]>["br"]>["br"]>["br"]>["br"]>["br"]>["br"]>["br"]>["br"]>["br"]>["br"]>["br"]>["br"]>["br"]>["br"]>["br"]>["br"]>["br"]>["br"]>["br"]>["br"]>["br"]>["br"]>["br"]>["br"]>["br"]>["br"]>["br"]>["br"]>["br"]>["br"]>["br"]>["br"]>["br"]>
Sign into Goodreads to see if any of your friends have read Dark Alley.
Sign In »
Reading Progress
June 19, 2015 –
Started Reading
June 19, 2015 –
0.0%
"Oh yes, it's coming! She's on the final pages! I cannot wait to read the ARC!"
June 20, 2015 –
20.0%
"yasss"
June 24, 2015 – Shelved as:
erotica
June 24, 2015 –
Finished Reading
date
newest »
back to top