Cameron's Contract (Enthrall, #5)
by
Shurrn
's review
bookshelves:
c-billionaires-and-executives
,
erotica
,
erotica-bdsm
,
i-lol-moments
,
pr-author-provided-book
,
pr-professional-reader
,
romance-modern
,
romance-suspense
,
series-unfinished
,
short-stories
,
z-own-for-kindle
Another fantastic book in a highly recommended series!
In my world, our self-inflicted bondage with chains, cuffs, and ropes was never about containment, but freedom, a letting go.

An allowing.

Finding freedom through another and proving without a doubt we are not islands of being, but needful of each other.

And God how I needed her.
This novella was amazing! I'm so in love with these characters, and I finished this book with a huge grin on my face.
Note to the reader:
I recommend reading the
Enthrall
Sessions
Series
and
the first
Enthrall Novella
before picking up this gem of a story. For readers who are not up to speed through the last Novella, you will find spoilers in this review.
The previous novella ended in a cliffhanger as glorious as it was frustrating. I knew without a doubt that this story was going to pack an emotional punch. It was flawlessly written, gripping, and completely un-put-down-able.
We were treated once more to a 100% Cameron Cole POV with this story. His character is such a joy to read. Dr. Cole puts an eloquent and captivating spin on the alpha-male POV. I fall for his character a little more with each page.
That being said, this story saw Dr. Cole unravel quite a bit. The stress of work, family, legacy, and love come to a boil in this novella, and a very frazzled Cameron Cole is struggling to sort out his thoughts and feelings.
The added suspense was reminiscent of the nail biting third book in the enthrall Sessions Novels,
Enthrall Him
- There were twists and turns which kept me on my toes. The Cole Empire was poised to fall down around everyone's ears, and Cameron was forced to take a good hard look at his priorities.
We knew that Cameron Cole was whip-smart. We'd seen him ply his trade at Chrysalis - His brand of Psychology is fascinating and controversial. In these one-on-one encounters Cameron Cole shines brightly, but the challenge of brand new adversaries brought forth an intense and extraordinary version of out favorite Psychologist.
I
need
to share the quote that ended
Cameron's Control
and led us into Cameron's Contract so you get a feel for the intensity:
"I'm going to get my girl back. And then I'm going to drop a psychological nuclear bomb on those fuckers."

"Who? The board of directors or the Herron brothers?"

I clenched the steering wheel. "Both."

The force of opening up the Bugatti to full speed propelled us back in or seats.

Mia was more than my lover, she was my life, and I was willing to do anything to save her.

Anything.
This episode of the Enthrall Novellas presents Cameron Cole with the chance to show us what he's really made of. We see him use his legendary skills to profile the Board of Directors of Cole Tea. For a man who has steadfastly avoided his birthright, Cameron took on the challenge of saving the company with the single-minded focus generally reserved for Mia ;)
There's not a whole lot more I can tell you about the plot of this book with out dropping spoiler-y hints. We know that there will be additional novellas in this series, but it will probably be a while before we come back to Cameron and Mia as the primary focus. The next novella will star Richard Booth, so I hope all you #TeamBooth fans are ready for his triumphant return!
Personally, I'm excited to see Shay get his own story
*whispers* His will probably be MMF *squee!*
Vanessa Fewings has a gift for shining light on secondary and tertiary characters - she has me quite curious about the enigmatic former marine, as well as the staff at Enthrall & Chrysalis.
There's so much more to be explored in this richly detailed world, but I was incredibly satisfied with the ending to this novella.
Dr. Cole, you are one swoony bastard.
and you're still at the top of my Book Boyfriends list.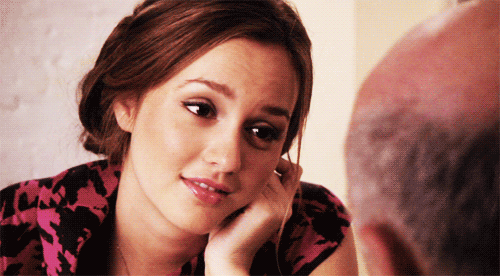 Sign into Goodreads to see if any of your friends have read Cameron's Contract.
Sign In »
Reading Progress
June 15, 2015 –
0.0%
"IT IS TIME!\n \n
\n \n ARC arrived.\n Reality, prepare to be ignored."
June 15, 2015 –
23.0%
" "How many bedrooms?" said Shay.\n "Can't remember," I said.\n "That's a big house then."\n I nudged Mia's arm. "We have a pool."\n "Is the water piped in from somewhere exclusive?" she asked.\n "Don't be ridiculous," said Henry. "Everyone know the pool is filled with unicorn tears." \n
"
June 16, 2015 –
Started Reading
June 17, 2015 –
Finished Reading
No comments have been added yet.