Sugar Daddy (Travises, #1)
by
DUMB. DUMB. DUMB. SO DUMB IT HURTS.


JUST SHUT UP. YOU'RE STUPID.


NO MORE PLEASE! YOU DUMB
***SNORE**** BORING *****
This book (or rather farce) is
unadulterated, trite, cheesy, clichéd ,uber predictable chick-lit
. An unrealistic, ghastly written fairytale with NO DEPTH. There was some romance but it didn't sizzle. We hardly got to understand the "hero", he was like a convenient piece of furniture dragged in like a prize. This book would be an insult to grace Mills & Boons.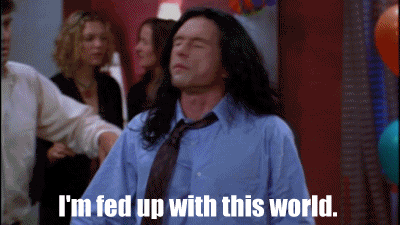 And it only gets worse…. its part of a series. I loath series. Particularly these pathetic lovey dovey series.
I had high hopes for this book. I love reading about women who make it for themselves. Rags to riches by their own merit (read "The Making of Mia"). Not marrying into it. Making it into the big time with their own sweat. But Liberty Jones didn't liberate herself. Liberty Jones went from being a poor girl to being a wife of a rich man- nothing else. There was no success in between. This isn't the Middle Ages. Women aren't a success for marrying into money. Even Cinderella had more to recommend her as a person than her looks (in order for Prince Charming to marry her).
But Liberty Jones (a woman who wins the affections of a billionaire). I mean but why?? What she got that several billion other girls don't have that makes her exceptional? What's so unique, remarkable or outstanding about her that she managed to bag herself a highly eligible, exceptionally good-looking bachelor (who also has loads of prospects, a top education and apparently intelligence)?? NOTHING… (Oh no wait- may be her "intelligent" repartee??
That's the sad bit about this book. Its not a modern day fairytale- its a stupid fairytale.
The book promises that Liberty Jones is a woman determined to remove herself from her disadvantaged background – and do we see her achieve this without using sex? No – she get's married and that's her meal ticket into the big bucks.
Liberty Jones' story is utterly boring.
She didn't achieve anything but being a legalised prostitute.
The Poor Me Orphan Annie with Sad Life is of course Mother Teresa. No interested in the Hero's billions - totally humble. The Hero's Model girlfriend is of course shallow. The hero, despite his brains is interested int eh heroine because she's poor and thus of course not a gold digger and totally interesting. She's also a high achiever - actually no she's not. But that's ok because women can be dumb.
This author does not know how to write. Awful prose. And its an insult that she writes historical novels set in the UK. She does NOT understand us (Brits), and she certainly doesn't understand our history, customs or when to use words like "British" or "English" at appropriate times (but then most American historical-romance authors don't). She doesn't even appreciate the language, mindset, or values of the people she is writing about. People thought differently back then – ACCEPT IT – but she (and most American historical- romance authors simply don't understand that).
The language they use is nothing like us. Its nothing like the Regency or Victorian times that they wish to depict either. The ubiquitous titled noblemen, the virgin heroines and the Butlers appear to be enough detail for they're books to qualify as "historical" … Alas, our friends from across the pond but will persist unfortunately….
And (I repeat) most American his-rom authors seem to have this obsession to re-write Jane Eyre – only in their unrealistic far-fetched renditions the governess "wins" an Earl or Duke, rather than a ugly decrepit bigamist. And if its not Jane Eyre, than for Lisa Kleypas its a fascination with having a Heathcliff in her romances. Like gypsies regularly attended Almack's. Why use a setting if you're going to completely radically change it until its unrecognisable?
Lisa Kleypas hero's and heroines all sound the same. Tall, dark handsome hero's who have an edge of danger in them. And the hero's are generally wealthy. Blah blah blah….
Sign into Goodreads to see if any of your friends have read Sugar Daddy.
Sign In »
(showing 1-3 of 3)
(3 new)
date
newest »
back to top