Crocodile Undie
by
February 12, 2015
Well, it is tagged as M/M/M/M...
Let's do this!
February 13, 2015
No, no, they didn't bang. Sadly.
The Story
Three Australian models (Bruce Virgil, Bruce Owen, and Bruce McCoy) arrive at LA for an underwear photoshoot. Our narrator, Gary collects them at the airport, and escorts them to Ojai. The photographer is Duke, his assistant and lover is Clyde. Just to be clear.
All of them are gay, but Bruce McCoy (aka Bruce Three) doesn't know it about himself yet.
"I got hired because I have a huge dick."
"Excuse me?" I was so startled, I almost rear-ended an SUV.
"The photographer…what's his name? Duke? He asked me for a nude photo. Wanna see it?" he asked. "Not here or anything. You know, later. In the loo, maybe."
If he was straight, why was he so eager to show me his cock?
"Good for you." I felt this was the safest response. "Not that I'm a size queen or anything." Oops. I'd just told them all that I was gay.
"They're poofs, too," he said, jerking his thumb over his shoulder. His voice grew louder. "I am not."
"Really?" Bruce One asked. "Then why did your cock get so hard when I rubbed your crotch on the plane?"
"I was asleep. I was dreaming of my girlfriend." Bruce Three had darkened to a frightening shade of plum.
In less than 24 hours, from that he turns into this:
"Gary, I can see you… sitting on my lap, my cock deep in your arse. I want to fuck you, Gary. I want to explore all of this… being gay… with you."
Ooh, about that M/M/M/M thing: Virgil, Owen, Duke and Clyde are fooling around a little. Not really worth to mention.
The scene with that fish hook is so unbelievable, I can't even word it.
And the thing (no better word for it) started between Gary and Bruce Three – what was that?
And what the heck was that with the tractor? Really?? An architect driving a tractor?? I've never been in Australia, and I haven't met any Australian, but I can't believe that there are people who actually believe Australians don't drive a car, but a tractor.
Bruce is an architect but he seems retarded.
"I'm an architect."
"Really?"
He laughed. "Yeah. But what I really want to do is model and act. Hollywood's a good place for that, isn't it?"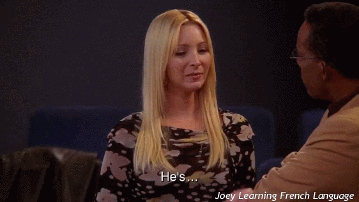 After a pretty good start the story turned into a BAD parody of… I really don't know what… Maybe gay porn? Australian people? Fashion photographers?
Please, someone tell me it is a parody. But it is bad even for a parody. A parody supposed to be funny, right?
Okay, there were some laugh-out-loud moments at the beginning, but the rest…
Sign into Goodreads to see if any of your friends have read Crocodile Undie.
Sign In »
Reading Progress
February 12, 2015 –
Started Reading
February 12, 2015 – Shelved
February 13, 2015 –
14.0%
"LMAO!!!\n "Christ! Struth!" Bruce Three yelled. "Is that a genuine Los Angeles palm tree?"\n "Well, that's not a good specimen, Bruce. I—" Too late. He had his camera phone out and snapped a picture. He stood there, staring at the pathetic, driedout tree in utter fascination.\n
"
February 13, 2015 –
17.0%
"Bruce Three kept blinking. Poor, dumb ass. The tanning stuff must have stuck to his pores. Caramel lines ran from his forehead. Must have been stinging his eyes. I handed him a box of tissues and he looked relieved.\n LOL!"
February 13, 2015 –
18.0%
""Christ! Struth! Is that a prostitute?" He pointed at a young woman in a skimpy gym outfit, carrying one of those ubiquitous yoga mats everyone carries in LA. She'd just walked out of 24 Hour Fitness. \n "No. She's waiting to cross the road." Too late.\n "Excuse me," he shouted at her. "Are you a genuine prostitute?"\n Dying of laughter..."
February 13, 2015 – Shelved as:
m-m-m-m
February 13, 2015 – Shelved as:
erotica
February 13, 2015 –
Finished Reading
Showing 1-23 of 23
(23 new)
date
newest »
back to top