One Last Sin (The Sin Trilogy, #3)
by
This is the last book of the trilogy and hopefully it's time for some answers...and some revelations. The last book ended with Bleu being in a bit of trouble and Sin going crazy and that's exactly how things start off. Unfortunately, it's not the only drama that happens.
There is really a lot of crazy things that go on in this book that I wasn't expecting and it made it feel like things were rushed and it was just too much. Luckily, Sin and Bleu have really come together as a couple and handle most things really well.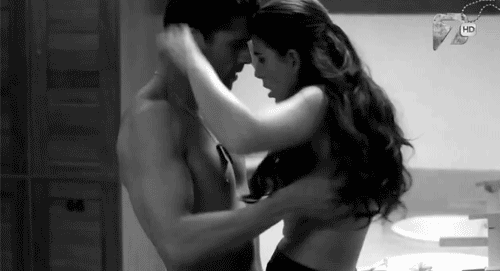 I loved how Sin and Bleu's relationship has evolved...and how much they've come to know each other. They both are always looking out for the other and working on creating their little family...even when unexpected things come their way.
I was really happy that Ellison showed up...she
had
too! But that only makes me want a book for her and Jamie! And I wouldn't mind one for Leith and Lorna as well.
When the big revealed happened about Bleu's father, I wasn't thrilled. I really didn't care for the twist either. Ugh...things were bad enough. But as always, Bleu and Sin took care of business.
And things did wrap up wonderfully...Sin and Bleu wouldn't have it any other way.
Favorite quotes:
♥ "You're such a bully sometimes."
"Dear wife, I'm no such thing. I would be far too afraid to bully you."
♥ "I do believe they've been provoked."
♥ "She's my life. My love. My heart. My everything. Always."
♥ "Into me...you see." (My favorite line of the books!)
♦ BR w/Melissa & Tiffany!
Sign into Goodreads to see if any of your friends have read One Last Sin.
Sign In »
Reading Progress
February 9, 2015 – Shelved
February 9, 2015 – Shelved as:
to-read
March 24, 2015 –
Finished Reading
Showing 1-18 of 18
(18 new)
date
newest »
back to top