Locke & Key, Vol. 1: Welcome to Lovecraft
by

I think most of my friends on Goodreads have either shelved this book to read or have read it. I had to jump on that bandwagon but I was a bit scared.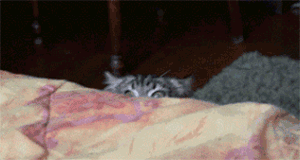 You see most of them have loved it. Except
Erica
But she is a
hater
rebel. Usually books that everyone else loves and fangirl/boys over tend to leave me dry.
I actually liked this one!
It starts off all violent and shit. This guy is killed by a teenage nut job and the nut job is going for his family also, but they get away from him and he ends up in juvenile prison.
The family moves across the country to the Lovecraft mansion. They maybe should have stayed at the Hotel 6. This place is kinda wonky.
You have lots of rooms that need certain keys. Including one that makes you into a ghost.
Then you have this hag/bitch in the well.
That hag/bitch turns out to be something way freaky. I only requested two of these volumes from the library and I think that's probably going to make me mad at myself.
Because there is lots of this:
And I tend to like that.
Sign into Goodreads to see if any of your friends have read Locke & Key, Vol. 1.
Sign In »
Reading Progress
February 2, 2015 – Shelved
July 28, 2015 –
Started Reading
July 29, 2015 –
Finished Reading
Showing 1-25 of 25
(25 new)
date
newest »
back to top