Vicious (Villains, #1)
by
Yep, all the stars.
This story reminded me a lot of the X-Men and young Magneto's and Charles Xavier's friendship turned nemesis relationship. Two young men meet at college and form a deep friendship. They love science and a ground-breaking experiment succeeds and ends up turning them into violent enemies.
Ten years goes by. One went to prison and has escaped (Victor Vale). One spends those years as a sort of vigilante, searching for people who fit the experiment's perimeters, and assassinating them in some kind of twisted Holy War (Eli Ever).
I don't want to go into the plot too much because of spoilers. This was such an awesome book that you should just go in knowing as little as possible. If you like sci-fi fantasy, mutants, superheroes, and books where the main characters are, at best, anti-heroes and at worst, villains, this is the book for you. The MCs are not "good" and they break laws and kill. I still found myself liking Victor a lot.
I loved Victor.
Even though Victor's blond and younger, he reminds me of Michael Fassbender's Magneto. He also (for some reason) kind of reminds me of Julian McMahon as Doctor Doom in the Fantastic Four. Again, not blond and older than Victor, but I just picture them as Victor. *shrugs*
The supporting characters were really good also. There's a huge tattooed brilliant hacker named Mitchell, a 12-year-old girl named Sydney, and a humongous dog named Dol. They made up Victor's "team" of misfits and I loved them!
I hated Eli.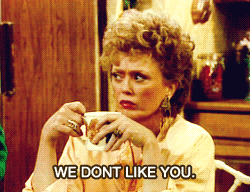 He was so self-righteous and a hypocrite. I hated how obsessed with religion he was, yet he only cared about it when it suited him. Serena was a girlfriend and partner in crime. I hated her too. Hated her. I wanted them both to die. I felt no pity or sympathy for them whatsoever. Eli's sections in the book were the worst. I hated how he thought he had divine justification for doing the despicable things he did.
"You don't understand," gasped Eli. "No one understands."

"When no one understands, that's usually a good sign that you're wrong."
SPOILERISH
(view spoiler)
[The author had an interesting take on the whole "mutant ability" theme. When people were somehow brought back to life after being brain-dead, they acquired some type of ability based on what they were thinking as they died. But they also lost a lot of their humanity – stuff like empathy, guilt, fear, and even joy. It's a darker interpretation, but still cool. (hide spoiler)]
Overall, I loved this book. I loved the characters, the plot, the premise, the execution. The middle might have dragged just a bit when Eli's sections were introduced, but I even loved hating him. It was a satisfying ending.
And now apparently, there will be a second book! YAY!
Review also found at:
https://theparanormalpaladin.wordpres...
["br"]>["br"]>["br"]>["br"]>["br"]>["br"]>["br"]>["br"]>["br"]>["br"]>["br"]>["br"]>["br"]>["br"]>["br"]>["br"]>["br"]>["br"]>["br"]>["br"]>["br"]>["br"]>["br"]>["br"]>["br"]>["br"]>["br"]>["br"]>["br"]>["br"]>["br"]>["br"]>["br"]>["br"]>["br"]>["br"]>["br"]>["br"]>["br"]>["br"]>
Sign into Goodreads to see if any of your friends have read Vicious.
Sign In »
February 2, 2015 – Shelved
November 24, 2015 –
Started Reading
November 24, 2015 –
1.0%
"I hope I like this... I'm starting to get the feeling I may be in a book slump."
November 24, 2015 –
14.0%
"Oh this is good.\n
"
November 25, 2015 –
38.0%
"I'm so glad I picked this next to read. I had no idea it was this good!!! \n
"
November 25, 2015 –
56.0%
"I hate Eli. Hate him!\n
"
November 27, 2015 –
91.0%
"SERENA!!!!!!!!!!!!!!!!!!!!\n
\n I HOPE YOU DIE!!!!!!!!!!!!!!"
November 27, 2015 –
Finished Reading
date
newest »
back to top