Wild Reckless (Harper Boys, #1)
by
IT'S LIVE <333 http://amzn.to/18WIyVj

5 I WANT MORE OWEN AND KENSINGTON <33 STARS
What a lovely story! From the first page I knew this book would be as fantastic as it ended up being!! I was hooked from the beginning and I couldn't put it down till the end! Ginger Scott has this way with her books like How We Deal with Gravity,She took me on a heartbreaking ride! You may think it's like the typical books you read about the bad boy and the naive girl but this book is even more.. This book is about family,love and believing in yourself and in your dreams.
Kensington has moved to a new small town with her parents. When she meets her new neighbor Owen,soon she finds out that this boy is a trouble..as everyone is talking about him.Is this true? Or is there more to the bad boy facad. When things sre bad for them they find comfort in each other. And soon they become friends..
Owen didn't impress me at the beginning. I found him disturbing and the way he treated Kensington was bad. But while reading this book and seeing his life and what he'd been going through, you finally understand him you will see what an amazing character he is! He works because he has to take care of his little brother and to help his mother. I melt for him so much and I love him!! Behind this bad boy is a smart, sweet, protective, sexy guy. But he needs his time..He doesn't open up easily. But with Kensington he feels different.
Kensington has her own problems too. But with her sweetness and strength she will be there for Owen and she will help him! I like how their relationship developed. It's sweet and beautiful. The way they both support and care for one another showed true love at its best! I can see what made Kensington love him! I fell in love with him too!!
The writing was incredible.And I love how the story developed! Ginger Scott has definitely captured me with her story! Such a sweet, heartbreaking story! I highly recommend it to everyone!!
ARC provided by the author in exchange for an honest review
Sign into Goodreads to see if any of your friends have read Wild Reckless.
Sign In »
Reading Progress
January 23, 2015 – Shelved
January 23, 2015 – Shelved as:
to-read
February 26, 2015 – Shelved as:
arc
March 2, 2015 –
33.0%
"OMG Owen <3 <3\n \n
"
March 3, 2015 –
100.0%
"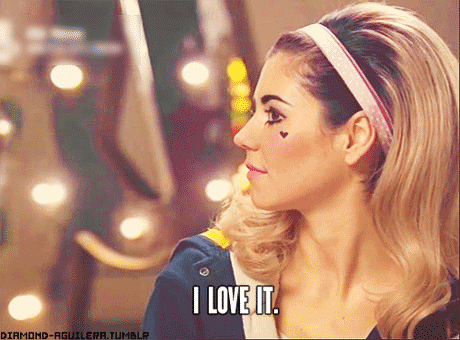 "
March 5, 2015 –
Finished Reading
Showing 1-49 of 49
(49 new)
date
newest »
back to top