A Little Life
by
A Little Life
is a powerful, disturbing novel. It's full of pain, desperation, and a sense of isolating sadness that sucks the reader into some very dark places. It's also the best book I've read in years.
Reading the blurb, you'll get the idea that this work is about 4 college friends and their lives, but that's not entirely true. While each of the 4 main characters, and in fact all the characters in the book, are fully realized with extraordinary character development, the book is really about just one man, Jude St. Francis.
Jude is a truly broken person; he's been broken by a childhood that is both a series of horrors that are difficult to read about and a testament to what a human being can endure. Jude doesn't come out of his childhood whole and I feel a little broken by having read about his life. I also feel that strange happiness that comes from being emotionally purged in the way that only great books can accomplish.
As Alona mentioned in her
review
, this is not a romance, but it is a love story. It's a love story about friendship that tries to overcome pain, and the bravery and sacrifice that true friendship and love sometimes require. The romance in this book is a beautiful one, but not in the traditional sense that a reader might expect or want for the characters involved.
We all often say that we loved this character or that character in one of the many books that we read, I know I say it often, but the character of Jude St. Francis is something special. I loved Jude more than I've loved any character before; that's probably why he was capable of so thoroughly breaking my heart. I wanted so much for him, I wanted him to be so much and get so much in life. He didn't get all that I wanted for him, but in the end, I was satisfied with where he ended up and it seemed fitting and very real.
I hate the term "triggers", but it's appropriate here. I have a few triggers of my own and they were part of this book, but I felt the writing here just brought me into those places that I don't like to go and left me, not upset or feeling traumatized, but more appreciative of my own ability to survive and thrive. I wanted to reach into the book and take Jude's hand and tell him we'd get through it together.
This book is definitely not for everyone, but if you're up to it, you'll be thrilled by the writing. There's pain here, and beauty along with it.
Big thanks to Alona for the many messages we exchanged while reading this. It sounds silly, but I feel as if the two of us have survived something together.
Sign into Goodreads to see if any of your friends have read A Little Life.
Sign In »
Quotes Nick Liked

"...things get broken, and sometimes they get repaired, and in most cases, you realize that no matter what gets damaged, life rearranges itself to compensate for your loss, sometimes wonderfully."
―
A Little Life

"It was precisely these scenes he missed the most from his own life with Willem, the forgettable, in-between moments in which nothing seemed to be happening but whose absence was singularly unfillable."
―
A Little Life

"Why wasn't friendship as good as a relationship? Why wasn't it even better? It was two people who remained together, day after day, bound not by sex or physical attraction or money or children or property, but only by the shared agreement to keep going, the mutual dedication to a union that could never be codified."
―
A Little Life
Reading Progress
January 13, 2015 – Shelved
January 13, 2015 – Shelved as:
to-read
March 10, 2015 –
Started Reading
March 13, 2015 –
12.0%
"He couldn't remember being a child and being able to define happiness: there was only misery, or fear, and the absence of misery or fear, and the latter state was all he had needed or wanted.\n \n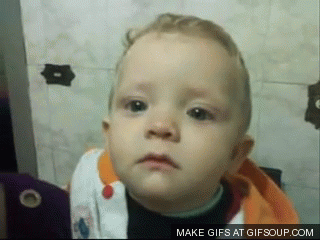 "
March 14, 2015 –
26.0%
"I'm crying too hard to see my kindle. Time for a break."
March 15, 2015 –
39.0%
"Screw you, J.B.!!!"
March 15, 2015 –
50.0%
"Halfway! I am emotionally exhausted and I have a headache from crying. I'm taking a porn break."
March 16, 2015 –
68.0%
"Happiness for these characters? Do I trust it?\n \n
"
March 16, 2015 –
100.0%
"I did it. I deserve alcohol."
March 16, 2015 –
Finished Reading
September 11, 2016 – Shelved as:
classic
September 11, 2016 – Shelved as:
gay-lit
September 11, 2016 – Shelved as:
gen-fic
Showing 1-50 of 60
(60 new)