Gracefully Grayson
by

Find all of my reviews at:
http://52bookminimum.blogspot.com/
Gracefully Grayson
approaches the transgender issue with sheer grace. A middle-grade story that is truly middle-grade. There is no foul language, no sex, no romance, just the story of Grayson Sender – a 12-year old boy who looks in the mirror until he can see the reflection of the girl he really knows is inside of him.
What an important little book this was. In a day and age where young people are stepping into oncoming traffic because they aren't accepted for who they are and 8-year olds are being belittled for daring to walk the red carpet in a suit rather than a dress, Grayson's story is one that needs to be told. I encourage parents and children alike to read this one.
I find myself at a bit of a loss for words. Thinking too hard about the struggles of young people just makes me sad (and it's a Monday so I'm sad enough in general already), so I'm just going to steal some words from Mr. Feeny . . .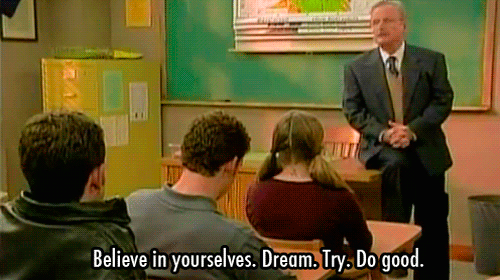 Thank heaven for teachers who overstep their boundaries when parents aren't willing to deal with hard issues. I'm pretty sure Grayson would agree.
And to the kids out there who are afraid of being "different" - I hope one day your differences are embraced and celebrated and you feel comfortable enough to be who you are - whether that person is one who wears a suit, or a dress, or rocks a purple cast while simultaneously maintaining superhero status ; )
If you or a young person you know is LGBT and thinking about suicide, please call The Trevor Lifeline at 1-866-488-7386, or the Trans Lifeline at 1-877-565-8860.
Sign into Goodreads to see if any of your friends have read Gracefully Grayson.
Sign In »
January 10, 2015 –
Started Reading
January 10, 2015 – Shelved
January 10, 2015 –
page 21
8.64%
"This just got a lot more complicated ...\n
"
January 12, 2015 –
Finished Reading
(showing 1-8 of 8)
(8 new)
date
newest »
back to top