Scenes from the City (Knitting in the City, #4.5)
by

5 +++++ Stars! ❤
IT'S LIVE!! WOOHOO!! DON"T MISS OUT ON THIS ONE!! If your a KitC fan you will LOVE this one.

AMAZON
BARNES and NOBLE
I was tickled pink when I opened up my email and saw an note from Penny Reid giving me an ARC of
SCENES FROM THE CITY
. I knew within the pages of this novella there would be lots of awesomeness, funniness and sexiness and I was
RIGHT!
There are some pretty fantastic reviews already for
Scenes from the City
and I think we all agree that there is something pretty amazing about Penny's writing.
If you have fallen in love with Janie, Quinn, Nico, Elizabeth, Sandra, Alex, Drew and Ashley then you
cannot
miss out on this. Penny is not only teasing us with a little more of each of them but she is also giving us a little slice of heaven by opening the door to Fiona and Greg.
I'm not going to give you much in this review though because I think each and every moment of
SftC
should be experienced firsthand by reading it yourself. Just know that it is a gift of goodness. I promise you'll love it just as much as I did.
So how much did I love it? Well, let me count the ways…….❤
Oh and I don't always read past the last page of my books but I decided to read Penny's "Dear Reader" note at the end of this one. Penny…..right back at you!
**ARC oh so kindly provided by Penny Reid!❤**
Sign into Goodreads to see if any of your friends have read Scenes from the City.
Sign In »
Reading Progress
November 3, 2014 – Shelved
November 3, 2014 – Shelved as:
to-read
November 10, 2014 –
10.0%
"Not much I can say about this one without it being a spoiler. \n \n Scene 1 - Janie and Quinn ~ \n
"
November 10, 2014 –
26.0%
"Penny is giving us a lot of her awesomeness in this one!!\n \n Scene 2 ~ Elizabeth & Nico\n \n
"
November 10, 2014 –
35.0%
"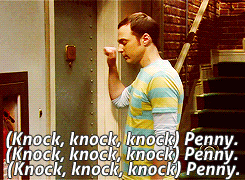 \n \n Your killing me....\n \n Scene 3 ~ Sandra & Alex\n \n Amazing!!!"
November 10, 2014 –
46.0%
"Scene 4 ~ Drew and Ash ❤❤ \n \n These two are my favorite! Penny that was......\n \n
"
November 10, 2014 –
100.0%
"Scene 5 ~ Fiona and Greg\n \n Sweet Baby Jesus!! :) Ladies, get ready for these two. Summer/Fall 2015?? Penny this must be a mistake. :) I can't wait that long. \n
"
November 10, 2014 –
Finished Reading
Showing 1-45 of 45
(45 new)
date
newest »
back to top