Magic Rises (Kate Daniels, #6)
by
Sh3lly (GrumpyBookGrrrl.com)
's review
bookshelves:
hot-guys-alphas-rawr
,
magic
,
shifters-weres
,
urban-fantasy
,
vampires
,
witches-mages-sorcery-etc
,
this-book-is-everything
,
buddy-read
,
read-more-than-once
,
read-2015
,
awesome-authors
,
your-argument-is-invalid
,
5-stars
Read 2 times. Last read July 8, 2015 to July 12, 2015.
First Read: October 2014 - Five Stars
Second Read: July 2015 - Five Stars
I'm keeping my original rating and still think this is my favorite after the third book. Hugh steals the show in this one and is such an awesome and sexy villain. The angst with Curran and Kate seemed unnecessary, but it didn't overpower the story. Thankfully, there was plenty going on and that wasn't focused on too much.
This one really has a lot of fantastic scenes and dialogue. I just love it!!!
Re-read with Ilona Andrews Addicts group.

YASSSSSSSSSSSSSSSSSSSSSSSSSS. I lurv this one!
Original review: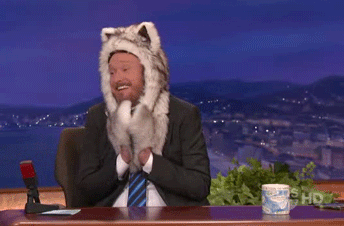 Kate and Curran pick a crew of their best for a (of course) dangerous job near the Black Sea to serve as mediator for 3 feuding packs in the middle of a power struggle and to protect a pregnant shifter so the Atlanta pack can earn the panacea they need to keep their children from going loup. I loved it! This is the best one, in my view, since book 3 (the gladiator pit-fighting one).
I gotta say, I know Hugh is a bad guy, but he was so HOT in this book! lol I'm sort of attracted to him now in a warped way. But I also love Saiman, who wasn't in this one very much (although they do make a deal to use his ship to sail to their destination). I always end up liking the underdog or the character you aren't really supposed to like in that way. LOL
Also, it's interesting what they did with Curran in this one. I know some people mentioned the relationship angst in this book, and that kind of thing usually bugs me, but it didn't here, for whatever reason.
(view spoiler)
[ I knew there had to be an explanation why he was acting distant and getting all cozy with that shifter chick, but I was also right there with Kate going, WTF?! I was mad at him. Oh, and Aunt B! :( so sad. (hide spoiler)]
GREAT edition to the Kate world! Woo-hoo!
["br"]>["br"]>["br"]>["br"]>["br"]>["br"]>["br"]>["br"]>["br"]>["br"]>["br"]>["br"]>["br"]>["br"]>["br"]>["br"]>["br"]>["br"]>["br"]>["br"]>["br"]>["br"]>["br"]>["br"]>["br"]>
Sign into Goodreads to see if any of your friends have read Magic Rises.
Sign In »
Reading Progress
October 15, 2014 – Shelved
October 23, 2014 –
page 87
26.61%
"Looks like the little pack princess has her eye on Curran. That's not going to work."
October 24, 2014 –
page 102
31.19%
"Well. That was unexpected.\n
"
October 25, 2014 –
page 208
63.61%
"This one is really good! :)"
July 8, 2015 –
Started Reading
July 9, 2015 –
9.0%
"Watching Curran go through food was a frightening experience. He didn't rush or devour his food with his hands. He just ate a very large amount of it. I thought I'd get used to it with time, but when he went in for his third heaping plate, I blinked. He must have skipped dinner last night.\n
"
July 10, 2015 –
31.0%
"I LOVE THIS BOOK SO MUCH!!!!!!!\n
"
July 10, 2015 –
40.0%
"I wore my belt with an array of herbs in small pouches, my leather wrist guards were full of silver needles, and I had taken both Slayer, which was on my back, and my second saber, which I wore on my hip. Anybody who had a problem with my extra hardware was welcome to make my day.\n
"
July 12, 2015 –
69.0%
"Curran is such a jerk in this one, but after that amazing scene with Kate and Hugh, I don't even care!\n
"
July 12, 2015 –
Finished Reading
date
newest »
back to top