How I Live Now
by
Sheziss
's review
bookshelves:
2000s
,
against-all-odds-there-is-hope
,
controversial-disturbing-twisted
,
dense-atmosphere-like-honey
,
downer-depressing-sad
,
dystopia-or-apocalypse
,
england
,
english
,
epic-love-and-war
,
i-love-you-in-silence
,
kids
,
m-f
,
mischievous-witty-smart-ass
,
obssesive-destructive-love
,
oh-my-you-almost-died
,
read-in-2014
,
road-movie
,
romance-young-adult
,
romance-contemporary
,
scars
,
tortured-souls
,
usa
,
wonderful-narrator
,
less-than-200
Saw the movie, came back home, went to Amazon, bought this book.
I must say I read the book because I loved the movie. Not the other way around. A very high bar was doomed to be overcame. They are nothing alike, the movie is more thrilling, the book is more touching, but I recommend you to watch it, because it's a great movie about youth and love and family and war and survival. The book uses a lots of "ands" to compensate for the lack of quoting and the sentences are quite long, resulting in an "intimist" mess about everything mentioned above. It was very odd in the beginning but soon I was pulled into Daisy's mind and I just couldn't close my eyes. I love this kind of style but it has a tendency of beating around the bush and not talking about the love per se because the narrator wanders around every detail of his/her life, even those I could never have considered interesting.
But I liked Daisy's voice A LOT. She's a fifteen-year-old with food issues whose father has just got married with a woman she despises and with a baby on the way. The father decides to send her with her not-that-normal cousins in England for the summer, but once there the war erupts and all five kids are stuck alone in a big house in the countryside when the aunt leaves trying to avoid it abroad.
As she says, this sets the perfect scene for a sin to be committed. She falls in love with fourteen-year-old Edmond and lives it in all its glory. The world is in chaos but in a little piece of heaven they are happy. Till adults enter their little bubble and break it in tiny dirty soap particles. They are separated and they only can think about being together again. But the path will be hard. Very hard.
There are some hard issues to be developed: very young and incestuous love, special kids in the wild trying to survive the reality of a war, adults doing more bad than good and what else. I liked pretty much how the world is described in this modern war. A war in which the guy next door can be your enemy or your ally because there is no well-defined adversary. A war where roads are useless and the woods are safer. A war in which civilians are forgotten or driven apart from loved ones. A war in which soldiers milk cows. A war in which everybody speaks the same language and nobody wears uniforms. A war where everything is half mess half anodyne. A war in which terrorists replace squadrons. A war in which there is no oil and no electricity and no hospital. A war in which they need people to work in libraries and doctors knock your door and ask for pills. A war in which we return to our natural origins and marvel at how useless modern advices could be when you can't eat them. A war in which problems we considered big now are just plain stupid to think about. A war in which you just say let everybody else fight their battles because my battle is getting home with my beloved.
The WWI began with horses and ended with tanks. The WWII began with camps and ended with penicillin. The WWIII here begins with a bomb and ends with farming. A new stone age. This is more realistic than most, believe me.
The book is not perfect. It's not a romance story so if you want to feel a slow burn and see all the periods in the process of falling in love, you will be disappointed. There is a weird Edmond, there is a sarcastic Daisy, and the result is immediate. That didn't give me satisfaction, but the feelings and thoughts Daisy provides did. Everything here are chimeras, in the sense that there is no sense of time or place or age. It's all atemporal and intangible, in a way that could adapt to my life or your life or anyone's life. The dialogues are with no quotation marks and that can drive you crazy till you get used to it. And suddenly there is a big black dot in a page and from then on everything changes into a normal pace. More or less. That's the part I liked the most, the part that is not in the movie. The part about Daisy and Edmond together and the part about why Edmond has scars on his arms and body. The most romantic part, the part with the traumatic past and its effect in a peaceful life. The hate, the love, the family.
If I'm honest, these kind of books leave me starving and full at the same time. There is a lazy manner of telling everything, in the sense that it's all explained in a superficial way just to give some clues, and going on with the next subject in the following paragraph so I'm always with the indescribable feeling there is something missing but I can tell I loved it and I don't regret how the events are told. So if I have to complain about something in the characters' actions, there is no reason to do so, as it is all very otherworldly until it happens to you.
***************************************************
These are gifs from the movie, you can watch safely, it's nothing like the book.
(view spoiler)
[



More:


(hide spoiler)]
["br"]>["br"]>["br"]>["br"]>["br"]>["br"]>["br"]>["br"]>["br"]>["br"]>["br"]>["br"]>["br"]>["br"]>["br"]>["br"]>["br"]>["br"]>["br"]>["br"]>["br"]>["br"]>["br"]>["br"]>["br"]>["br"]>["br"]>["br"]>["br"]>["br"]>["br"]>["br"]>["br"]>["br"]>["br"]>["br"]>["br"]>["br"]>["br"]>["br"]>["br"]>["br"]>["br"]>["br"]>
Sign into Goodreads to see if any of your friends have read How I Live Now.
Sign In »
Reading Progress
October 12, 2014 – Shelved
October 22, 2014 –
Started Reading
October 22, 2014 –
page 10
5.15%
"Nothing to do with the movie! But I like it :) .\n \n
"
October 23, 2014 –
page 76
39.18%
"This is so weird, not what I expected.\n \n
"
October 24, 2014 –
page 126
64.95%
"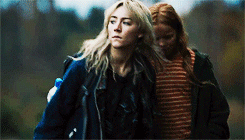 \n \n I love it a lot :D ."
October 25, 2014 –
page 194
100.0%
"Wow, I loved it. I loved the ending even more than the one in the movie. I understand a lot of things of the movie, too. I shouldn't compare them, because they are nothing alike. But... WOW.\n \n
"
October 25, 2014 –
Finished Reading
Showing 1-22 of 22
(22 new)
date
newest »
back to top