Henge (Le Fay #1)
by
You can also read my review
HERE.
"This is my favorite feeling in the world. Hot energy spawns in my heart like the sun and travels through my arms. My veins burn. My body becomes like the earth, sizzling with flowing lava.."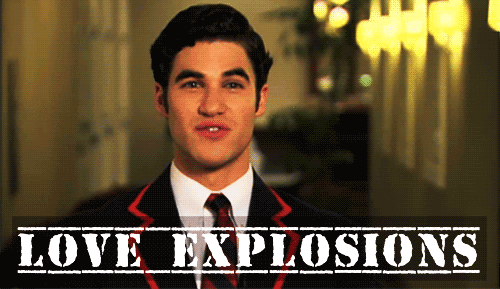 I have found The Book. The book that makes me feel that Harry Potter, Vampire Academy (not because of the vampires) and The Hunger Games feels~
Nope. I'm not exaggerating or anything like that.
I dare you to read this book and NOT be so invested like I did.. I swear, you will fail.
Despite of the all those feels that I mentioned, Henge is original and totally stand on it's own. This book needs more audience because it's truly deserving.
Realm Lovejoy is a very talented and brilliant author.
Henge is modern retelling of Camelot that focus on Morgan Le Fay. If you're like me and you just heard that for the very first time, I suggest you Google it like I did because the story is really rich and intriguing. Much like this retelling that Realm Lovejoy crafted. The main protagonist is, of course, Morgan. She's a Fire user. And something happened when she was still a child that gave her determination and courage to be a Maven (Its like a Kings adviser) But she's not the only one who wants that position. Unfortunately, she's one of the many magic users that wants that position and all of them are competing to be the Kings maven.
Henge is a fantasy book that doesn't lose thrill in every chapter.
Secrets, lies, action, kickass characters, this book has it all. Morgan is a very likeable protagonist. I actually like her more than Katniss. She can be so badass, be a girl (you know, that gets crushes and all that) and still be smart, intuitive and make logical actions. She's my favorite part. Every characters in this book is a gem actually, they're real and even though we are seeing them through Morgan's eyes, it feels like we know them. They're fantastically and wonderfully written. All of them, even the antagonists.
I still don't know when will the sequel be out but I AM TELLING YOU, I'M DYING!! ITS TORTURE. I WANT IT NOWWWWW. I've never wanted a sequel so bad (okay since World After, Murder of Crows.. etc) Anyway, HENGE IS THAT GOOD.
We always have some problems about first book in a series, this one is too much awesome to hate.
Its perfection.
Henge richly written with beautiful characters that will satisfy your YA read need.
This book is made for every readers!
If you're fan of HP, VA, or THG.. I absolutely suggest you read Henge!
PS.
 I ship Morgan with Lancelot. Pls author, MAKE IT HAPPEN. I KNOW THERE'S SOMETHING THERE. I. JUST. KNOW. IT.
Sign into Goodreads to see if any of your friends have read Henge.
Sign In »
Reading Progress
September 4, 2014 – Shelved
November 6, 2014 –
Started Reading
November 9, 2014 –
Finished Reading
date
newest »
back to top