The Black Dahlia (L.A. Quartet, #1)
by

I hated this damn book.
My friend
Hulk-boy
told me to read this author. I may punch him in the face.
It starts with the boxing fight of two young police officers Bucky Bleichert and Lee Blanchard. They become known as Mr. Fire and Mr. Ice. The hotshot team that got the LA police dept a raise with their boxing match.
They team together after the fight as partner's. Then a young woman's body is found. She has been cut in two and tossed out. Betty/Elizabeth Short's story will become ingrained into your memory after that point.
Her history isn't pretty and the dept. tries to keep some of it out of the press because the public won't care about women they see as hooers.
I kept putting this book down saying that I was going to dnf the bastard. Then a few minutes later I would pick it up and begin reading it again. That's the kind of fucker this book is.
It's based loosely on a true story but in real life the Black Dahlia case is still open. Bless that poor girl's soul.
Dirty cops, women seen as skirts, corruption and sometimes just pure stupidity threads throughout this book.
I totally read it in my head with a Mickey Spillane voice too.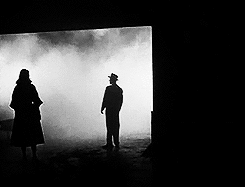 Sign into Goodreads to see if any of your friends have read The Black Dahlia.
Sign In »
Reading Progress
February 11, 2015 – Shelved
February 16, 2015 –
Started Reading
February 19, 2015 –
Finished Reading
Showing 51-52 of 52
(52 new)
date
newest »
back to top