Famous Literary Couples: George Eliot and George Henry Lewes
1

Middlemarch




by




2

The Mill on the Floss




by




3

Silas Marner




by




4

Daniel Deronda




by




5

Adam Bede




by




6

Romola




by




7

Felix Holt: The Radical




by




8

Scenes of Clerical Life




by




9

The Lifted Veil / Brother Jacob




by




10

Collected Poems




by




11

Four Novels: Adam Bede / The Mill on the Floss / Silas Marner / Middlemarch




by




12

The Journals of George Eliot




by




13

The Novels Of George Eliot




by




14

The Cambridge Companion to George Eliot




by




15

George Eliot




by




16

George Eliot: A Life




by




17

George Eliot: The Last Victorian




by




18

George Eliot




by




19

George Eliot




by




20

George Eliot in Love




by




21

Imagining Characters: Six Conversations About Women Writers: Jane Austen, Charlotte Bronte, George Eliot, Willa Cather, Iris Murdoch, and Toni Morrison




by




22

The Life Of Goethe




by




24

The Principles Of Success In Literature




by




25

A Biographical History of Philosophy, Volume 2: from Its Origins in Greece Down to the Present Day




by




26

Comte's Philosophy Of The Sciences




by




27

Problems of Life and Mind, Third Series Problems of Life and Mind, Third Series: Problem One Problem One




by




28

The Life of Maximilien Robespierre: With Extracts from His Unpublished Correspondence




by




29

The Life of Galileo Galilei, with Illustrations of the Advancement of Experimental Philosophy




by




30

The Spanish Drama; Lope de Vega and Calderón




by




31

On Actors and the Art of Acting




by




32

Rose, Blanche, and Violet




by




33

The Lights O' London and Other Victorian Plays: The Inchape Bell; Did You Ever Send Your Wife to Camberwell?; The Game of Speculation; The Lights O' London; The Middleman




by




34

G.H. Lewes: A Life




by




35

Mr George Eliot: A Biography of George Henry Lewes




by



Like
Lists are re-scored approximately every 5 minutes.
People Who Voted On This List (4)
No comments have been added yet.
Related News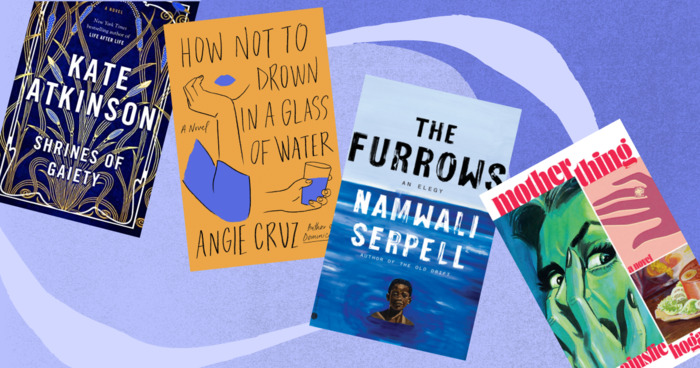 The common problem of "too many books, too little time" can reach truly dire proportions when you work on the Goodreads editorial team. After...
Anyone can add books to this list.