Best Unicorn Books
Books about Unicorns
1

The Last Unicorn (The Last Unicorn, #1)




by




2

Into the Land of the Unicorns (The Unicorn Chronicles, #1)




by




3

The Last Battle (Chronicles of Narnia, #7)




by




4

The Firebringer Trilogy




by




5

Song of the Wanderer (The Unicorn Chronicles, #2)




by




6

Unicorn Bait (Unicorn Bait #1)




by




7

The Third Wish: Dream's Honour (The Unicorns Of Wish, #3)




by




8

Hope - The Ambit of Light. (The Unicorns of Wish, # 4)




by




9

Wish: Dream's Beginning (The Unicorns Of Wish, #1)




by




10

Wish Again: Dream's Truth (The Unicorns Of Wish, #2)




by




11

Unicorn Island: The Secret of Lost Luck




by




12

The Little White Horse




by




13

A Swiftly Tilting Planet (Time Quintet, #3)




by




14

The Twelve Kingdoms: Sea of Shadow (The Twelve Kingdoms, #1)




by




15

Drink, Slay, Love




by




16

Black Unicorn (Unicorn, #1)




by




17

Zombies Vs. Unicorns




by




18

Birth of the Firebringer (Firebringer, #1)




by




19

The Unicorn Hunter




by




20

Rampant (Killer Unicorns, #1)




by




21

The Last Hunt (The Unicorn Chronicles, #4)




by




22

Dark Whispers (The Unicorn Chronicles, #3)




by




23

Acorna: The Unicorn Girl (Acorna, #1)




by




24

The Son of Summer Stars (Firebringer, #3)




by




25

Many Waters (Time Quintet, #4)




by




26

Dark Moon (Firebringer, #2)




by




27

The Black Unicorn (Magic Kingdom of Landover, #2)




by




28

The Thirteenth Unicorn




by




28

Ariel




by




28

The Unicorn Girl




by




28

Journey To Osm




by




28

The Changeling of Fenlen Forest




by




33

Swept Away (The Secret of the Unicorn Queen, #1)




by




33

The Chronicles of Amber (The Chronicles of Amber, #1-5)




by




35

The Road to Balinor (Unicorns of Balinor, #1)




by




36

Sunchaser's Quest (Unicorns of Balinor, #2)




by




37

The Unicorn Quest (The Unicorn Quest #1)




by




38

A Brush of Darkness (Abby Sinclair, #1)




by




38

Troll or Derby




by




38

Gnomes of Coyul: The Crystal Staff




by




38

Unicorn Keep




by




38

Warrior Beautiful (Riders of Paradesos, #1)




by




38

Parley After Life - DIY Guide to Death and other Taxes




by




38

OtherWorlds: The Lost




by




38

One Horn to Rule Them All: A Purple Unicorn Anthology




by




38

The Little Unicorn That Had No Horn




by




38

Night of the Shifter's Moon (Unicorns of Balinor, #7)




by




38

Legend of the Blue Unicorn




by




38

Unicorns: Magical Creatures From Myth and Fiction




by




38

The Unicorn Hunter




by




38

The Blue Unicorn's Journey To Osm Illustrated Chapter Book: Full Color Illustrations




by




38

Unicorns of Udithia




by




38

Elora of Stone (Legend of Rhyme, #1)




by




38

In Calabria




by




38

The Illustrated Bestiary of Unicorns and Their Kin




by




56

Elegy Beach (Change #2)




by




56

The Twelve Kingdoms: Sea of Wind (The Twelve Kingdoms, #2)




by




56

By Fire, by Moonlight (Unicorns of Balinor, #4)




by




56

Rider (Spirals of Destiny #1)




by




56

Into Coraira (Legend of Rhyme #2)




by




56

Secret in the Stone (The Unicorn Quest, #2)




by




62

The Twelve Kingdoms: The Vast Spread of the Seas (The Twelve Kingdoms, #3)




by




62

Sun Blind (The Secret of the Unicorn Queen, #2)




by




62

Search for the Star (Unicorns of Balinor, #5)




by




62

Teagan of Tomorrow (Legend of Rhyme, #3)




by




66

The Twelve Kingdoms: Skies of Dawn (The Twelve Kingdoms, #4)




by




66

The Final Test (The Secret of the Unicorn Queen, #3)




by




66

Secrets of the Scepter (Unicorns of Balinor, #6)




by




66

The Maze, the Manor, and the Unicorn




by




66

Reckless (Mirrorworld, #1)




by




66

Second Twin (Legend of Rhyme, #4)




by




72

Moonspell (The Secret of the Unicorn Queen, #6)




by




72

The Outsorcerer's Apprentice (YouSpace, #3)




by




72

The Karkadann Triangle




by




75

Into the Dream (The Secret of the Unicorn Queen, #4)




by




75

Valley of Fear (Unicorns of Balinor, #3)




by




75

The Dark Lord Clementine




by




78

The Dark Gods (The Secret of the Unicorn Queen, #5)




by




79

Shadows Over Balinor (Unicorns of Balinor, #8)




by



79 books · 94 voters · list created February 13th, 2011 by deleted user.
date
newest »
back to top
Related News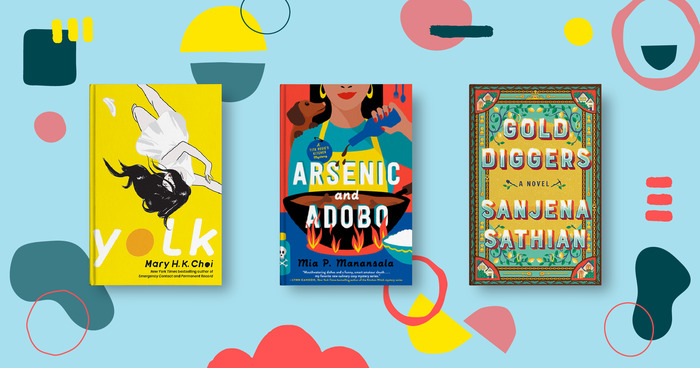 This May, as we celebrate Asian American and Pacific Islander Heritage Month, we wanted to take an opportunity to shine a light on some of the...
Anyone can add books to this list.