The Weirdest Titles For Fiction Books
What FICTION book has the weirdest title that you can think of? Add your favorites to the list, or vote for the ones already there. :)
1

No Sex Please, I'm Menopausal!




by




2

Buddy Holly Is Alive and Well on Ganymede




by




3

Fried Green Tomatoes at the Whistle Stop Cafe




by




4

Dexter Is Delicious (Dexter, #5)




by




5

Do Androids Dream of Electric Sheep?




by




6

The Plant That Ate Dirty Socks Gets a Girlfriend




by




7

Melancholy Elephants




by




8

Chainsaw Alice in Wonderland




by




9

Hideous Kinky




by




10

Apocalypse Cow




by




11

Offbeat Love Stories and More




by




11

The Boat of a Million Years




by




11

Fanny and the Monsters




by




11

The Quirky Tale of April Hale




by




11

The Plant That Ate Dirty Socks




by




11

John Dies at the End (John Dies at the End, #1)




by




11

All the Lovely Bad Ones




by




11

That Time My Wife... Turned me Into a Blueberry and Juiced Me!




by




19

Bimbos of the Death Sun




by




19

Please Don't Tell My Parents I Blew Up The Moon (Please Don't Tell My Parents, #2)




by




19

How to Tell If Your Cat Is Plotting to Kill You




by




19

Urban Temples of Cthulhu - Modern Mythos Anthology




by




19

The Most Wretched Thing Imaginable or, Beneath the Burnt Umbrella




by




19

The Ribbajack & Other Curious Yarns




by




25

Twinkle, Twinkle, "Killer" Kane




by




25

Archivist Wasp (Archivist Wasp Saga, #1)




by




25

I Sing the Body Electric!




by




25

The Accidental Demon Slayer (Demon Slayer, #1)




by




25

Fleabag and the Ring Fire




by




30

Notes of a Dirty Old Man




by




30

Mister Death's Blue-Eyed Girls




by




30

The Housewife Assassin's Handbook (Housewife Assassin, #1)




by




30

Fleabag and the Ring's End (The Fleabag Trilogy #3)




by




34

The Dead Fathers Club




by




35

The Latke Who Couldn't Stop Screaming: A Christmas Story




by




36

Cheesy Puff Came to Life And Pimped My Gay Ass




by




36

Tea-shop Twinkle




by




36

The Particular Sadness of Lemon Cake




by




39

The Annihilation of Foreverland (Foreverland, #1)




by




39

Comma Sutra: Position Yourself For Success With Good Grammar




by




41

Plow the Bones




by




42

The Rag Nymph




by



42 books · 26 voters · list created March 28th, 2015 by deleted user.
date
newest »
back to top
Related News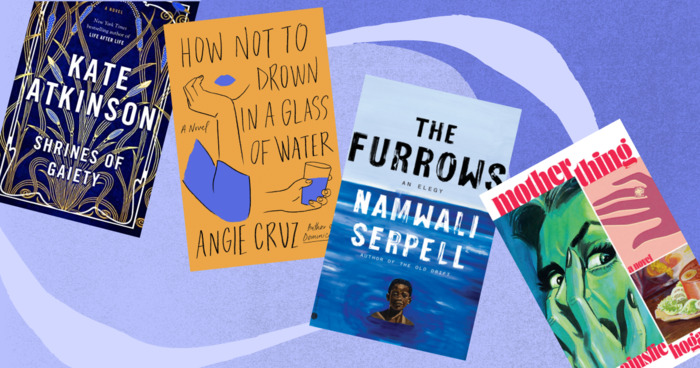 The common problem of "too many books, too little time" can reach truly dire proportions when you work on the Goodreads editorial team. After...
Anyone can add books to this list.