Best MM/Gay romance with cheating hero
Books with Physical and/or Emotional unfaithfulness between the heroes.
Are excluded books:
- where the cheating is not between the heroes.
- where both heroes agree to an open relationship
1

Bareback (Bareback, #1)




by




2

Keeping Promise Rock (Promises, #1)




by




3

ReneCade (Hawkins Brothers/Quinten, Montana, #3)




by




4

A Dangerous Thing (The Adrien English Mysteries, #2)




by




5

Death of a Pirate King (The Adrien English Mysteries, #4)




by




6

The Hell You Say (The Adrien English Mysteries, #3)




by




7

Divide & Conquer (Cut & Run, #4)




by




8

Regularly Scheduled Life (Ohio Books, #1)




by




9

The Administration (The Administration, #1-7)




by




10

Amor En Retrogrado (Bill Turner, #1)




by




11

As You Are




by




12

He Completes Me (Home #2)




by




13

Again




by




14

A Life Without You (Boston Boys #1)




by




15

A.J.'s Angel (Wilde's, #3)




by




16

Top Men (Heroes, #3)




by




17

The White Knight (The Dark Horse, #2)




by




18

Secondhand Heart




by




19

Daybreak (Eight Nights #2)




by




20

Dead Run (Dangerous Ground, #4)




by




21

Alternative Treatment




by




22

Barging in




by




23

The Landlord




by




24

Cheating Chance (Taking the Odds, #1)




by




25

The Art of Dying (Partners in Crime #4)




by




26

Wake Me Up Inside (Mates #1)




by




27

The Substitute (Guntram de Lisle #1)




by




28

Critic's Choice (Petit Morts, #9)




by




29

Don't Let Me Go




by




30

Trust




by




31

Special Forces (Special Forces, #1-3)




by




32

Sanctuary




by




33

Meant For Each Other (Meant For Each Other #1)




by




34

Split (Nick & Derek, #1)




by




35

Immortality is the Suck (Adam & Peter, #1)




by




36

Social Skills




by




37

Out of the Ashes (A Strong and Sudden Thaw, #2)




by




38

All the King's Men




by




39

Santa's Littlest Helper




by




40

The Dream of a Thousand Nights




by




41

Indiscretion




by




42

Last Line (Last Line, #1)




by




43

The Way Back




by




44

Trifecta




by




45

The Price of Dick




by




46

So Much More Than Naked 2




by




47

Atom Heart John Beloved




by




48

The Painting of Porcupine City (Mateo, #1)




by




48

Drown




by




50

Offside Chance (Southern Scrimmage #3)




by




51

Truthful Change




by




52

In Remembrance of Us




by




53

The Dangerous Seduction




by




54

Stolen Dreams




by




55

Vessel (Cutting Cords #2)




by




56

Forever Man




by




56

Collision Course




by




56

Captive Prince (Captive Prince, #1)




by




59

The Suicide King Volume 1 (Fallocaust, #4)




by




60

Bad Moon Rising (Dance Wars #3)




by




60

Iblis' Affliction (Reapers #1)




by




62

Two Christmases




by




62

The Protector (Guardsmen, #1)




by




64

The Least of These




by




64

The Archer




by




64

Bus Stop




by




64

The River Leith




by




64

Gravitational Pull




by




69

Games & Players (The Administration, #3)




by




70

Island Heat




by




70

Cowboy Tamed




by




70

Chasing the Dragon




by




73

Blue Dreams (Red and Blue Chronicles, #2)




by




74

Torso Tackle




by




75

Sidelined (Southern Scrimmage #2)




by




76

Still Life




by




77

Sub-Mission (Sub-Mission #1)




by




77

May: Corazon (Calendar Boys, #5)




by




77

Sport of Kings




by




77

Jack's Back (Indiscreet, #2)




by




77

Blood. On the Rocks.




by




77

Caught Inside (Boys on the Brink #1)




by




77

Home Again (Home #1)




by




77

My Thread (Missunderstanding #1)




by




85

Undeclared (SSU Boys #3)




by




85

Is It Over Yet?




by




87

The Definitive Albert J. Sterne




by




88

But Not For Me




by




88

Regaining Trust




by




90

Knives and Feathers




by




91

I Am Here (The Meteora Trilogy, #1)




by




92

No Remedy for Love




by




93

Standish




by




94

Nine-Tenths of the Law




by




95

Under a Crescent Moon




by




95

Mahu Vice (Mahu, #4)




by




97

Final Admission




by




98

Chocolate Cupcakes and Mythical Creatures




by




99

Welcome Home




by



99 books · 203 voters · list created November 9th, 2010 by deleted user.
Showing 1-30 of 30
(30 new)
date
newest »
back to top
Related News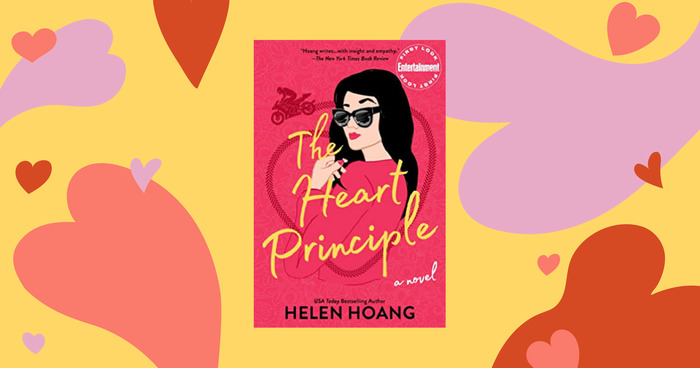 Helen Hoang, the bestselling author of The Kiss Quotient series, explores burnout, love, and what happens to a budding romance when family...
Anyone can add books to this list.