Teenage Girl Christian Fiction
Christian fiction books every teenage girl should read
1

Crossing Boarders




by




2

Spring Breakdown (Carter House Girls, #7)




by




3

Homecoming Queen (Carter House Girls, #3)




by




4

Unlocked




by




4

The Hiding Place: The Triumphant True Story of Corrie Ten Boom




by




6

New York Debut (Carter House Girls, #6)




by




7

Stealing Bradford (Carter House Girls, #2)




by




7

Mixed Bags (Carter House Girls, #1)




by




9

The Last Dance (Carter House Girls, #8)




by




10

Viva Vermont! (Carter House Girls, #4)




by




11

The Measure of a Heart (Women of the West, #6)




by




11

Learning (Bailey Flanigan, #2)




by




11

Summer Promise (Christy Miller, #1)




by




11

I Thirst




by




11

Disciple (The Chronicles of Brynn, #1)




by




11

Little Women




by




17

They Called Her Mrs. Doc (Women of the West, #5)




by




17

Leaving (Bailey Flanigan, #1)




by




17

Anne of Green Gables (Anne of Green Gables, #1)




by




20

Longing (Bailey Flanigan, #3)




by




20

Emily of New Moon (Emily, #1)




by




22

Loving (Bailey Flanigan, #4)




by




22

The Story Girl (The Story Girl, #1)




by




24

Pride and Prejudice




by




25

The Lion, the Witch and the Wardrobe (Chronicles of Narnia, #1)




by




26

The Hobbit




by




27

Lost in Las Vegas (Carter House Girls, #5)




by




27

The Healer's Apprentice (Hagenheim, #1)




by




29

Sense and Sensibility




by




30

Emma




by




31

Persuasion




by




32

Northanger Abbey




by




33

Mansfield Park




by




34

Eight Cousins (Eight Cousins, #1)




by




35

Out of the Silent Planet (The Space Trilogy, #1)




by




36

A Wrinkle in Time (Time Quintet, #1)




by



36 books · 14 voters · list created April 21st, 2014 by deleted user.
No comments have been added yet.
Related News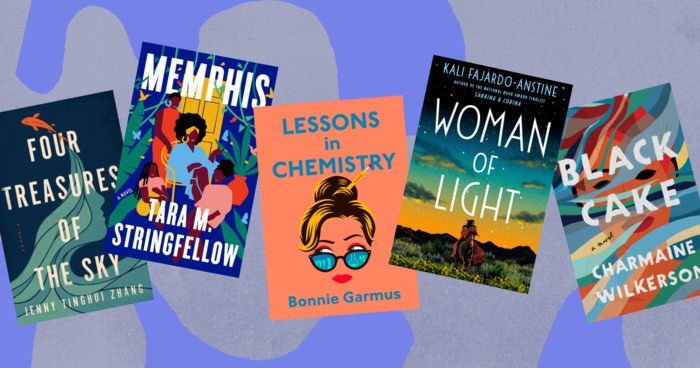 The latest in our midyear series of roundups turns to the ever-popular genre of historical fiction, as we track the most popular books of 2022...
Anyone can add books to this list.