Series I Want To Start
1

Don't Close Your Eyes




by




2

Complicated Moonlight (DCYE, #2)




by




3

The Nethergrim (The Nethergrim, #1)




by




4

Alien Species Intervention (Species Intervention #6609, #1-3)




by




5

The One (Species Intervention #6609, #6)




by




6

Evil Among Us (Species Intervention #6609, #5)




by




7

Echo (Species Intervention #6609, #2)




by




8

Hive (Species Intervention #6609, #4)




by




9

Armageddon Cometh (Species Intervention #6609, #3)




by




10

Baby (Species Intervention #6609, #1)




by




11

Heart of Oak (The Soldier Chronicles, #2)




by




12

Liberty or Death (The Soldier Chronicles #1)




by




13

Obsidian (Lux, #1)




by




14

Blood on the Snow (The Soldier Chronicles, #3)




by




15

Atlantis: On the Shores of Forever (Atlantis: The Antediluvian Chronicles, #1)




by




16

Vampire Academy (Vampire Academy, #1)




by




17

Wolfshuid




by




18

Half Bad (The Half Bad Trilogy, #1)




by




18

Arielle Immortal Awakening (Immortal Rapture #1)




by




18

Bittersweet (The Kaveesh, #1)




by




18

Season of the Jew




by




18

The Weaver of Odds (Vivian Amberville, #1)




by




18

The Dawn of Evil (The Wages of Sin, #5)




by




18

Mad Love (DCYE, #3)




by




25

Poison Princess (The Arcana Chronicles, #1)




by




25

The Gormenghast Trilogy (Gormenghast, #1-3)




by




25

The Birth of Death (The Wages of Sin, #4)




by




25

Paper Princess (The Royals, #1)




by




29

The Vincent Boys (The Vincent Boys, #1)




by




29

The Fall of Innocence (The Wages of Sin #3)




by




29

Outcast (Wiltshire University, #1)




by




32

Die for Me (Revenants, #1)




by




32

The Deptford Trilogy




by




32

The Wrath of Truth




by




35

Outlander (Outlander, #1)




by




35

The Salterton Trilogy




by




35

The Devil's Advocate




by




38

Kristin Lavransdochter: trilogie




by




39

Charlotte Löwensköld (The Ring of the Löwenskölds trilogy, #2)




by




40

Under the Never Sky (Under the Never Sky, #1)




by




40

Van het westelijk front geen nieuws ~ De weg terug ~ Drie kameraden




by




42

De geschiedenis van het geslacht Bjørndal; een verhaal uit de jaren omstreeks 1760 tot 1810




by




43

The Timeless Land (The Timeless Land Trilogy, #1)




by




44

The Secret River




by




45

Snopes




by




46

The Famished Road




by




47

Tussen twee paleizen




by




48

Het verhaal van Orestes / Agamemnom / Dodenoffer / Goede geesten




by




49

Danzig: De blikken trommel - Kat en muis - Hondenjaren




by




50

Parade's End




by




51

Can You Forgive Her? (Palliser novels, #1)




by




52

The Warden (Chronicles of Barsetshire #1)




by




53

Sea of Poppies




by



53 books · 32 voters · list created March 27th, 2014 by deleted user.
No comments have been added yet.
Related News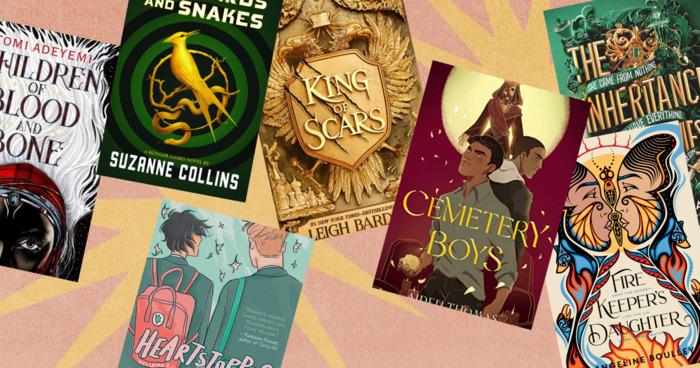 While it's hard to truly quantify what catches on in the realm of pop culture, it's often fun to try. Looking forward is basically...
Anyone can add books to this list.