Best Native American Romance
A list of native American Romance Novels
1

Comanche Moon (Comanche, #1)




by




2

Dancing on Coals




by




3

Eyes of Silver, Eyes of Gold




by




4

Comanche Heart (Comanche, #2)




by




5

Mackenzie's Mountain (Mackenzie Family, #1)




by




6

Reclaim My Heart




by




7

Ride the Fire (Blakewell/Kenleigh Family Trilogy, #3)




by




8

Into the Wilderness (Wilderness, #1)




by




9

Silken Savage




by




10

River Marked (Mercy Thompson, #6)




by




11

Moon Called (Mercy Thompson, #1)




by




12

Mystic Cowboy (Men of the White Sandy, #1)




by




13

Savage Ecstasy (Gray Eagle, #1)




by




14

Beautiful Stranger (The Last Roundup, #4)




by




15

Indigo Blue (Comanche, #3)




by




16

Only By Your Touch




by




17

Blood Bound (Mercy Thompson, #2)




by




18

Sweet Prairie Passion (Savage Destiny, #1)




by




19

Cry Wolf (Alpha & Omega, #1)




by




20

Hunting Ground (Alpha & Omega, #2)




by




21

The Blue Amaryllis




by




22

Ride the Wind




by




23

At Road's End (Pre-Aztec series, Prequel)




by




24

Comanche Magic (Comanche #4)




by




25

Bone Crossed (Mercy Thompson, #4)




by




26

Wind Warrior




by




27

Savage Autumn




by




28

Iron Kissed (Mercy Thompson, #3)




by




29

Naked Edge (I-Team, #4)




by




30

Lakota Love Song




by




31

Silver Borne (Mercy Thompson, #5)




by




32

The Cahokian




by




33

Courting Morrow Little




by




34

Running Barefoot




by




35

The Last of the Mohicans (The Leatherstocking Tales, #2)




by




36

Only Mine (Only, #2)




by




37

Fair Game (Alpha & Omega, #3; Mercy Thompson World - Complete #9)




by




38

Red Bird's Song




by




39

Ramona




by




40

Beloved Savage




by




41

Proud Wolf's Woman (Lakota #3)




by




42

Savage Winter




by




43

Cheyenne Captive




by




44

Nobody (Men of the White Sandy, #3)




by




45

Gray Hawk's Lady (Blackfoot Warriors #1)




by




46

Prairie Embrace




by




47

Ride The Free Wind (Savage Destiny, #2)




by




48

The Spirit Keeper




by




49

Comanche Sunset




by




50

Night Flame




by




51

TimberBeast (TimberBeast, #1)




by




52

Savage Forest (Savage Romance, #1)




by




53

Tallchief




by




54

Cheyenne Song




by




55

So Wide the Sky (The Women's West, #1)




by




56

Seventh Heaven




by




57

Yellowstone Redemption (Yellowstone Romance, #2)




by




58

Before Sunrise




by




59

Tracker's Sin (Hell's Eight, #4)




by




59

Tucker's Claim (Hell's Eight, #3)




by




59

The Mists of Manittoo




by




62

DutchMan (TimberBeast Saga) (Volume 2)




by




63

The Savage Heart




by




64

Paper Rose




by




65

Nakoa's Woman




by




66

The Princess and the Wolf (The Clan of the Wolf, #1)




by




67

Fire and Rain




by




68

Promise Canyon (Virgin River, #11)




by




69

A Love Beyond Time




by




70

Skinwalker (Jane Yellowrock, #1)




by




71

Love Forevermore




by




72

Rock Chick Redemption (Rock Chick, #3)




by




73

Comanche Moon




by




74

Night Broken (Mercy Thompson, #8)




by




75

Love in the Wind




by




75

Mother Earth Father Sky (Ivory Carver, #1)




by




77

The Angel & the Outlaw (Time Travel #2)




by




77

Comanche Flame




by




79

Comes the Rain (Native American Duo, #1)




by




80

Cherokee Warriors: The Captive




by




81

Summer Storm




by




82

Wind in the Grasses Dancing (Volume 1)




by




83

The Savage




by




83

Touch the Sun (Native American Duo, #2)




by




83

A Heart so Wild (Straton Family #1)




by




86

Into the Darkness (Darkness, #1)




by




87

The Bride Wore Spurs




by




88

Cheyenne Amber




by




89

Savage Spirit (Dawn of Love, #3)




by




89

Moon Over Taylor's Ridge




by




89

Full Circle




by




92

Storm's Heart (Elder Races, #2)




by




93

Walk Into the Night




by




94

Apache Caress




by




95

Forbidden Ecstasy (Gray Eagle, #3)




by




96

Alpha & Omega (Alpha & Omega, #0.5)




by




97

Cherokee Warriors: The Lover




by




97

Wolf Runner




by




99

Cherish the Dream




by




99

Stormwalker (Stormwalker, #1)




by



391 books · 501 voters · list created September 29th, 2010 by deleted user.
date
newest »
back to top
Related News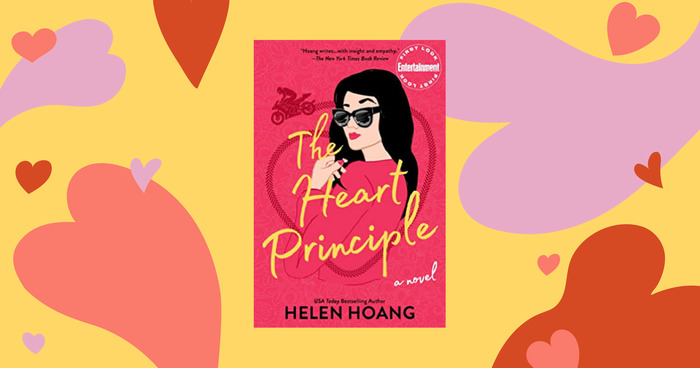 Helen Hoang, the bestselling author of The Kiss Quotient series, explores burnout, love, and what happens to a budding romance when family...
Anyone can add books to this list.