The 50 greatest British writers since 1945
British literature
1

Animal Farm




by




2

1984




by




3

The Lord of the Rings




by




4

Lord of the Flies




by




5

The Best of Roald Dahl




by




6

A Clockwork Orange




by




7

Harry Potter and the Sorcerer's Stone (Harry Potter, #1)




by




8

The Screwtape Letters




by




9

The Pillars of the Earth (Kingsbridge, #1)




by




10

Atonement




by




11

Lucky Jim




by




12

Charlie and the Chocolate Factory (Charlie Bucket, #1)




by




13

The Curious Incident of the Dog in the Night-Time




by




14

His Dark Materials (His Dark Materials #1-3)




by




15

Never Let Me Go




by




16

The Voyage of the Dawn Treader (Chronicles of Narnia, #3)




by




17

Possession




by




18

Midnight's Children




by




19

World Without End (Kingsbridge, #2)




by




20

Flaubert's Parrot




by




21

The Hitchhiker's Guide to the Galaxy (Hitchhiker's Guide to the Galaxy, #1)




by




22

A Brief History of Time




by




23

Harry Potter and the Order of the Phoenix (Harry Potter, #5)




by




24

Matilda




by




25

Harry Potter and the Prisoner of Azkaban (Harry Potter, #3)




by




26

The Remains of the Day




by




27

Arthur & George




by




28

An Instance of the Fingerpost




by




29

The Collected Short Stories of Roald Dahl




by




30

The Liar




by




31

London Fields




by




32

Five Complete Novels by Ian Fleming: Diamonds Are Forever, From Russia With Love, Goldfinger, Casino Royale, Live and Let Die




by




33

The Satanic Verses




by




34

The Magician's Nephew (Chronicles of Narnia, #6)




by




35

Harry Potter and the Deathly Hallows (Harry Potter, #7)




by




36

The Sense of an Ending




by




37

Harry Potter and the Goblet of Fire (Harry Potter, #4)




by




38

Harry Potter and the Half-Blood Prince (Harry Potter, #6)




by




39

Harry Potter and the Chamber of Secrets (Harry Potter, #2)




by




40

Eye of the Needle




by




41

Inspector Wexford Omnibus: The Best Man To Die / An Unkindness of Ravens / The Veiled One




by




42

The Magus




by




43

Till We Have Faces




by




44

The Bell




by




45

The J.R.R. Tolkien Collection




by




46

A Man for All Seasons




by




47

The Witches




by




48

Selected Poems




by




49

The Crystal Cave (Arthurian Saga, #1)




by




50

Money




by




51

The Dream of Scipio




by




52

Memento Mori




by




53

Stone's Fall




by




54

Amsterdam




by




55

Metroland




by




56

An Unsuitable Job for a Woman (Cordelia Gray, #1)




by




57

The Golden Notebook




by




58

A Word Child




by




59

The Bloody Chamber and Other Stories




by




59

The Eyre Affair (Thursday Next, #1)




by




61

A Bend in the River




by




62

The Chrysalids




by




63

Danny the Champion of the World




by




63

A Grief Observed




by




63

The Children's Book




by




66

The Ghost Stories of Muriel Spark




by




66

Sons of Fortune




by




68

Earthly Powers




by




69

Shalimar the Clown




by




69

The Finkler Question




by




71

A Dead Man in Deptford




by




71

The Casual Vacancy




by




73

The King's Pleasure




by




74

East, West




by




75

A Muriel Spark Trio: The Comforters / The Ballad of Peckham Rye / Memento Mori




by




76

The Last Enchantment (Arthurian Saga, #3)




by




77

The Moor's Last Sigh




by




77

Three Novels: Pincher Martin/Free Fall/The Inheritors




by




79

The Frederica Quartet




by




80

The Djinn in the Nightingale's Eye




by




81

The Third Inspector Morse Omnibus: Last Bus to Woodstock / Wench Is Dead / Jewel That Was Ours




by




82

Gallowglass




by




83

Night Watch (Discworld, #29; City Watch, #6)




by




83

Rebellion: The Growth of Football's Protest Movement




by




83

The Present (VanWest, #2)




by




86

The Book of Dave: A Revelation of the Recent Past and the Distant Future




by




86

Derby Days (Hooligan #4)




by




86

The Past (VanWest, #1)




by




89

High Society




by




90

The Child in Time




by




90

The King's Name (Tir Tanagiri, #2)




by




90

Collected Short Stories




by




90

J




by




94

The King's Peace (Tir Tanagiri, #1)




by




95

First Term at Malory Towers (Malory Towers, #1)




by




96

Stories for Bedtime




by




97

Daniel Martin




by




97

The Mystery of Tally-Ho Cottage (The Five Find-Outers, #12)




by




99

The Mystery of Holly Lane (The Five Find-Outers, #11)




by




100

Ragnarok




by



154 books · 93 voters · list created August 21st, 2010 by deleted user.
No comments have been added yet.
Related News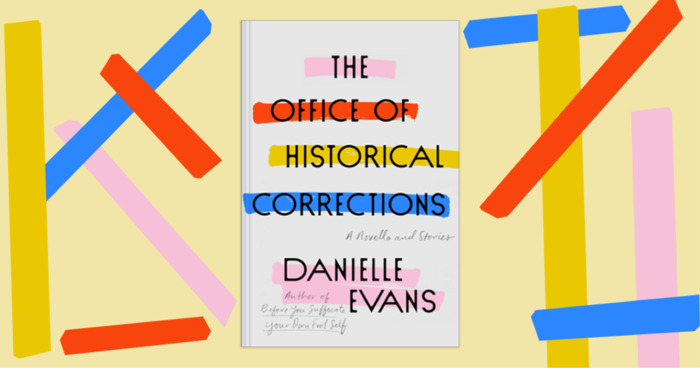 Danielle Evans was just 26 when she released her short story collection Before You Suffocate Your Own Fool Self in 2010, a multi-award-winning...
Anyone can add books to this list.