Books That You Never See On Goodreads But Should Be Read
this isnt your typical uncommon book list. these novels arn't the ones maybe 1 out of 5 people know. these are amazing books you never see on goodreads. if its a series you look put the whole collection box or the first book. this list is only for teens! thanks
1

The True Confessions of Charlotte Doyle




by




2

Diaries of a College Girl




by




2

Kiss of Fire (Imdalind, #1)




by




4

Heroes Die (The Acts of Caine, #1)




by




4

Deadline




by




6

World War Z: An Oral History of the Zombie War




by




6

Moon Dance (Vampire for Hire, #1)




by




8

The Ancestor's Tale: A Pilgrimage to the Dawn of Evolution




by




8

The Power of Two (T*Witches, #1)




by




10

The God Delusion




by




10

Drop Dead Demons (Divinicus Nex Chronicles, #2)




by




12

Nomad: From Islam to America: A Personal Journey Through the Clash of Civilizations




by




12

Saving Mars (Saving Mars, #1)




by




14

Wings of Wrath (The Magister Trilogy, #2)




by




14

Mission 1: The Recruit




by




16

This Alien Shore




by




16

Talented (Talented #1)




by




18

Suddenly Royal (The Royals, #1)




by




19

Dark Life (Dark Life, #1)




by




20

Lockdown (Escape from Furnace, #1)




by




21

Right Behind You




by




22

Gym Candy




by




23

Everlost (Skinjacker, #1)




by



23 books · 5 voters · list created August 19th, 2010 by deleted user.
Like
Lists are re-scored approximately every 5 minutes.
People Who Voted On This List (5)
No comments have been added yet.
Related News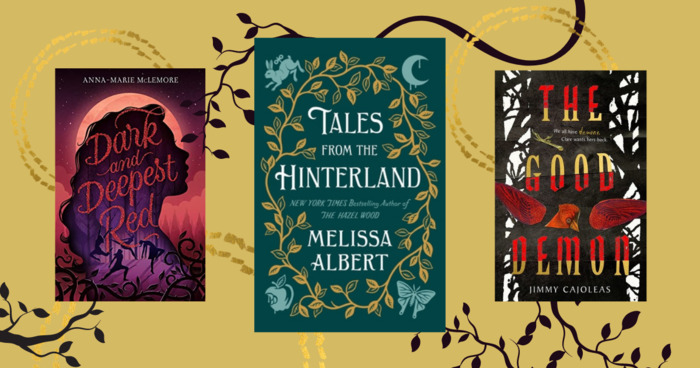 Melissa Albert burst onto the YA scene (and catapulted into readers' hearts) with her 2018 debut The Hazel Wood. This darkly fantastical...
Anyone can add books to this list.