Steinbeck's Country
All about Steinbeck writtings
1

Of Mice and Men




by




2

East of Eden




by




3

The Grapes of Wrath




by




4

Cannery Row (Cannery Row #1)




by




5

The Red Pony




by




6

Tortilla Flat




by




7

Travels with Charley: In Search of America




by




8

The Pastures of Heaven




by




8

The Pearl




by




10

Sweet Thursday (Cannery Row #2)




by




11

In Dubious Battle




by




12

The Winter of Our Discontent




by




13

The Moon Is Down




by




14

The Wayward Bus




by




15

Steinbeck: Citizen Spy




by




16

To a God Unknown




by




17

Burning Bright




by




18

The Long Valley




by




19

A Russian Journal




by




20

Novels and Stories 1932–1937: The Pastures of Heaven / To a God Unknown / Tortilla Flat / In Dubious Battle / Of Mice and Men




by




20

Monterey Bay




by




22

The Grapes of Wrath and Other Writings 1936–1941: The Long Valley / The Grapes of Wrath / The Log from the Sea of Cortez / The Harvest Gypsies




by




23

Novels 1942–1952: The Moon Is Down / Cannery Row / The Pearl / East of Eden




by




24

Travels with Charley and Later Novels 1947–1962: The Wayward Bus / Burning Bright / Sweet Thursday / The Winter of Our Discontent / Travels with Charley in Search of America




by




25

The Steinbeck Centennial Collection: The Grapes of Wrath/Of Mice and Men/East of Eden/The Pearl/Cannery Row/Travels With Charley in Search of America




by




26

The Harvest Gypsies: On the Road to The Grapes of Wrath




by




27

Working Days: The Journals of The Grapes of Wrath




by




28

John Steinbeck's the Grapes of Wrath




by




29

John Steinbeck's Of Mice and Men




by




30

Journal of a Novel: The East of Eden Letters




by




31

The Log from the Sea of Cortez




by




32

Zapata




by




33

The Acts of King Arthur and His Noble Knights




by




34

The Short Reign of Pippin IV




by




35

Cup of Gold: A Life of Sir Henry Morgan, Buccaneer, with Occasional Reference to History




by




36

America and Americans and Selected Nonfiction




by




37

Once There Was a War




by




38

The Portable Steinbeck




by




39

Steinbeck: A Life in Letters




by




40

John Steinbeck, Writer




by




41

Conversations with John Steinbeck




by




42

Up Close: John Steinbeck




by



42 books · 34 voters · list created August 16th, 2010 by deleted user.
No comments have been added yet.
Related News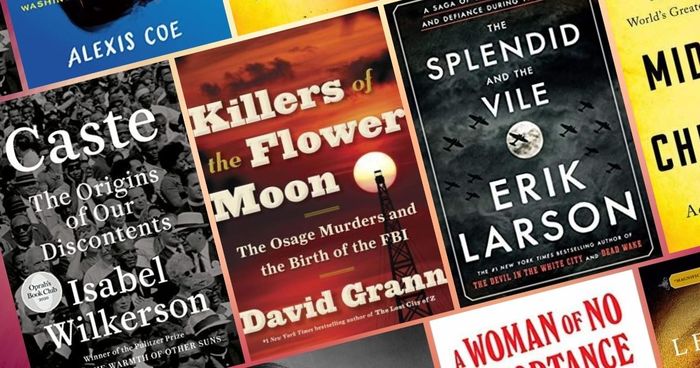 There is nothing like reading a history or biography book and being so completely transported to another time and place that you find...
Anyone can add books to this list.