Best YA books with punk rock characters
1

Hairstyles of the Damned




by




2

Beige




by




3

I Wanna Be Your Joey Ramone




by




4

The Plain Janes (Janes, #1)




by




5

Generation Dead (Generation Dead, #1)




by




6

Fat Kid Rules the World




by




7

If I Stay (If I Stay, #1)




by




8

Weetzie Bat (Weetzie Bat, #1)




by




9

Glass Houses (The Morganville Vampires, #1)




by




10

Nokosee: Rise Of The New Seminole




by




10

Eleventh Grade Burns (The Chronicles of Vladimir Tod, #4)




by




10

Zero




by




10

Chipped Black Nail Polish




by




14

Miss World




by




14

Tithe (Modern Faerie Tales, #1)




by




16

Heavy Metal And You




by




17

The Wrong Outfit




by




18

Born to Rock




by




18

Bare Knuckle Bitch




by




18

A Masque of Infamy




by




18

Matt Leutte | Four Parts of the Universe: Prequel




by




18

Freaks and Revelations




by




18

When We Were Good




by




18

NYV: Punk (New York Vampire, #1)




by




25

The Dead Girls' Dance (The Morganville Vampires, #2)




by




25

Skinhead Away




by




25

Never Mind The Goldbergs




by




25

f2m




by




25

NYV: Goth (New York Vampire #2)




by




30

Midnight Alley (The Morganville Vampires, #3)




by




30

Kiss of Life (Generation Dead, #2)




by




30

Thugs Like Us




by




30

The Nowhere Girls




by




34

Feast of Fools (The Morganville Vampires, #4)




by




34

Passing Strange (Generation Dead, #3)




by




34

Define "Normal"




by




37

Lord of Misrule (The Morganville Vampires, #5)




by




37

Punk Rock Nursing Home




by




37

Kicked Out




by




40

Carpe Corpus (The Morganville Vampires, #6)




by




40

This Is What It Feels Like




by




42

Fade Out (The Morganville Vampires, #7)




by



42 books · 51 voters · list created August 16th, 2008 by deleted user.
date
newest »
back to top
Related News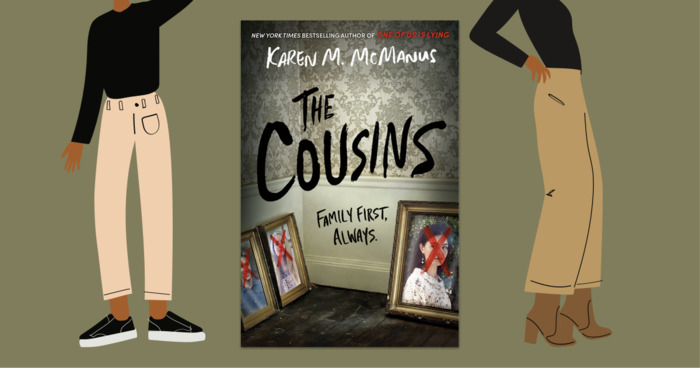 Karen M. McManus, the bestselling author of One of Us Is Lying, Two Can Keep a Secret, and One of Us Is Next, doesn't shy away from secrets and...
Anyone can add books to this list.