Best Holocaust Novels
World War 2
1

The Book Thief




by




2

The Boy in the Striped Pajamas




by




3

Number the Stars




by




4

The Hiding Place: The Triumphant True Story of Corrie Ten Boom




by




5

Operation Einstein (Edelweiss Pirates #1)




by




6

The Edelweiss Express (Edelweiss Pirates #2)




by




7

The Devil's Arithmetic




by




8

Suite Française




by




9

The Reader




by




10

Yellow Star




by




11

Prisoner B-3087




by




12

Between Shades of Gray




by




13

Maus




by




14

My Mother's Ring: A Holocaust Historical Novel




by




15

The Boy Who Dared




by




16

The Upstairs Room




by




17

Night (The Night Trilogy, #1)




by




18

Exodus




by




19

The Nightingale




by




20

Every Man Dies Alone




by




20

Devil's Deceit.




by




22

HHhH




by




23

If This Is a Man • The Truce




by




24

Run, Boy, Run




by




25

Salt to the Sea




by




26

If I Should Die Before I Wake




by




27

Katarina




by




28

Surviving The Forest




by




28

Maybe You Will Survive: A Holocaust Memoir




by




30

The violin of Auschwitz




by




30

This Way for the Gas, Ladies and Gentlemen




by




30

Two Brothers




by




33

The Storyteller




by




34

Austerlitz




by




35

The Painted Bird




by




36

Once




by




37

Man's Search for Meaning




by




38

Someone Named Eva




by




39

The True Story of Hansel and Gretel




by




40

Chamava-se Sara




by




41

Milkweed




by




42

Torn Thread




by




43

Code Name Verity




by




44

Schindler's List




by




45

The Orphans of Dachau




by




46

QB VII




by




47

You Are My Sunshine (All My Love, Detrick, #2)




by




48

Sophie's Choice




by




49

Soldier Boys




by




50

Behind the Bedroom Wall




by




51

Jakob the Liar




by




52

The Last of the Just




by




52

All My Love, Detrick (All My Love, Detrick, #1)




by




52

The Things We Cannot Say




by




55

The Invisible Bridge




by




55

The Seamstress




by




57

Everything Is Illuminated




by




58

The Voyage




by




58

A Flicker of Light




by




58

Survivors Club: The True Story of a Very Young Prisoner of Auschwitz




by




61

The Last Jew of Treblinka




by




62

Alicia




by




62

Survival in Auschwitz




by




64

When Hitler Stole Pink Rabbit




by




65

Mila 18




by




66

A Bibliotecária de Auschwitz




by




67

I Have Lived a Thousand Years




by




68

The Cage




by




69

The Man from the Other Side




by




70

Village of a Million Spirits: A Novel of the Treblinka Uprising




by




71

The Boy on the Wooden Box: How the Impossible Became Possible ... on Schindler's List




by




72

Something Remains




by




72

The Weaver's Loom




by




72

Alles ging aan flarden: Het oorlogsdagboek van Klaartje de Zwarte-Walvisch




by




72

Tales of the Master Race




by




72

The Life and Loves of a She Devil




by




72

Jackboot Britain




by




72

Michel, Michel




by




72

Outcry - Holocaust memoirs




by




72

I Truly Lament




by




72

Doctor Faustus




by




72

Innocence Lost: A Childhood Stolen




by




72

Spark of Life: A Novel of Resistance




by




72

28 Dias




by




72

Fugitive Colors




by




72

The Kindly Ones




by




72

Odette's Secrets




by




72

The Tree House




by




72

Rena's Promise: A Story of Sisters in Auschwitz




by




72

Auschwitz - SS Death Camp




by




72

The Paris Architect




by




72

The Yellow Bird Sings




by




72

Germania




by




94

In My Enemy's House




by




94

Sisters of the Storm




by




94

Escape from Sobibor




by




94

Tante Roosje




by




94

A Survivor's Story




by




94

The War Never Ended: Memories of Holocaust Survivors




by




94

Fatelessness




by



138 books · 233 voters · list created July 11th, 2010 by deleted user.
date
newest »
back to top
Related News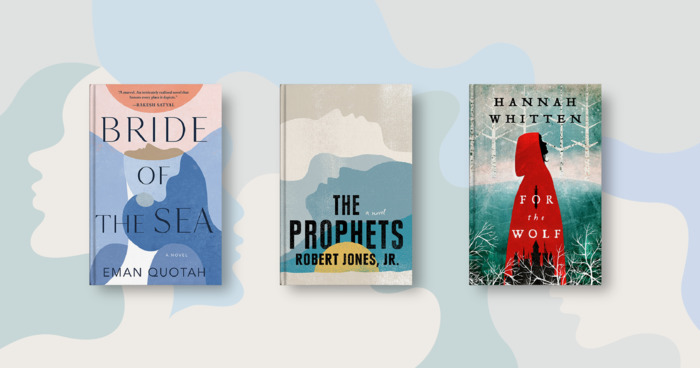 Readers have a lot to look forward to this year! Just feast your eyes upon all of these debut books to check out and emerging authors to...
Anyone can add books to this list.