Best Shared Universe Books
Best books written in shared universes, such as Star Wars, Star Trek, Doctor Who, Diablo, Warcraft, Forgotten Realms, Starcraft... any books written as spin-off material to bigger universe like that
1

Heir to the Empire (Star Wars: The Thrawn Trilogy, #1)




by




1

Homeland (Forgotten Realms: The Dark Elf Trilogy, #1; Legend of Drizzt, #1)




by




3

The Last Command (Star Wars: The Thrawn Trilogy, #3)




by




4

Exile (Forgotten Realms: The Dark Elf Trilogy, #2; Legend of Drizzt, #2)




by




5

The Crystal Shard (Forgotten Realms: Icewind Dale, #1; Legend of Drizzt, #4)




by




6

Streams of Silver (Forgotten Realms: Icewind Dale, #2; Legend of Drizzt, #5)




by




7

Sojourn (Forgotten Realms: The Dark Elf Trilogy, #3; Legend of Drizzt, #3)




by




8

Splinter of the Mind's Eye




by




9

The Halfling's Gem (Forgotten Realms: Icewind Dale, #3; Legend of Drizzt, #6)




by




10

Spock Must Die! (Star Trek Adventures, #1)




by




11

Forgotten Realms Campaign Setting




by




12

The Fallen Fortress (Forgotten Realms: The Cleric Quintet, #4)




by




12

Thieves' World (Thieves' World, #1)




by




14

Night Masks (Forgotten Realms: The Cleric Quintet, #3)




by




15

The Orc King (Forgotten Realms: Transitions, #1; Legend of Drizzt, #17)




by




16

Servant of the Shard (Forgotten Realms: Paths of Darkness, #3; The Sellswords, #1)




by




17

The Chaos Curse (Forgotten Realms: The Cleric Quintet, #5)




by




17

Sea of Swords (Forgotten Realms: Paths of Darkness, #4; Legend of Drizzt, #13)




by




19

The Two Swords (Forgotten Realms: Hunter's Blades, #3; Legend of Drizzt, #16)




by




20

The Lone Drow (Forgotten Realms: Hunter's Blades, #2; Legend of Drizzt, #15)




by




21

Dragons of Autumn Twilight (Dragonlance: Chronicles, #1)




by




22

The Silent Blade (Forgotten Realms: Paths of Darkness, #1; Legend of Drizzt, #11)




by




23

Passage to Dawn (Forgotten Realms: Legacy of the Drow, #4; Legend of Drizzt, #10)




by




24

Blood Ties (Thieves' World, #9)




by




25

The Dead of Winter (Thieves' World #7)




by




26

Soul of the City (Thieves' World, #8)




by




27

Stealers' Sky (Thieves' World, #12)




by




28

The Thousand Orcs (Forgotten Realms: Hunter's Blades, #1; Legend of Drizzt, #14)




by




29

The Legacy (Forgotten Realms: Legacy of the Drow, #1; Legend of Drizzt, #7)




by




30

Starless Night (Forgotten Realms: Legacy of the Drow, #2; Legend of Drizzt, #8)




by




31

The Spine of the World (Forgotten Realms: Paths of Darkness, #2; Legend of Drizzt, #12)




by




32

Dragons of Spring Dawning (Dragonlance: Chronicles, #3)




by




33

The Rise and Fall of Khan Noonien Singh (Star Trek: The Eugenics Wars, #1)




by




34

Star Wars: Scoundrels




by




35

Imzadi (Star Trek: The Next Generation: Imzadi #1)




by




36

Twilight's End




by




37

Aftermath (Thieves' World, #10)




by




38

Storm Season (Thieves' World, #4)




by




38

Wings of Omen (Thieves' World, #6)




by




40

Aces High (Wild Cards, #2)




by




40

The Face of Chaos (Thieves' World, #5)




by




40

The Crystal Star




by




43

Wild Cards (Wild Cards, #1)




by




44

Uneasy Alliances (Thieves' World, #11)




by




44

Dragons of Winter Night (Dragonlance: Chronicles, #2)




by




44

Children of the Jedi (Star Wars: The Callista Trilogy, #1)




by




47

Darksaber (Star Wars: The Callista Trilogy, #2)




by




48

Eisenhorn (Eisenhorn #1-3)




by




49

Elminster: The Making of a Mage (Forgotten Realms: Elminster, #1)




by




50

The Cleric Quintet Collector's Edition (Forgotten Realms: The Cleric Quintet, #1-5)




by




51

Siege of Darkness (Forgotten Realms: Legacy of the Drow, #3; Legend of Drizzt, #9)




by




52

The Icewind Dale Trilogy Collector's Edition (Forgotten Realms: Icewind Dale, #1-3; Legend of Drizzt, #4-6)




by




53

Daughter of the Drow (Starlight & Shadows #1)




by




54

Knight of the Black Rose (Ravenloft, #2)




by




55

The Brothers' War (Magic: The Gathering: Artifacts Cycle, #1)




by




56

Doctor Who: Night of the Humans




by




56

The Red King (Star Trek: Titan, #2)




by




56

Identity Crisis




by




56

Empire of the Gods




by




56

Ace in the Hole (Wild Cards, #6)




by




56

Ruins




by




56

The Man-Kzin Wars




by




56

50,000 A.D. The Awakening




by




56

Kendermore (Dragonlance: Preludes, #2)




by




65

The Eugenics Wars, Vol. 2: The Rise and Fall of Khan Noonien Singh (Star Trek: The Eugenics Wars, #2)




by




65

Dead Man's Hand (Wild Cards, #7)




by




65

The Man-Kzin Wars II (Man-Kzin Wars, #2)




by




65

Thieves' World (Thieves' World, #1)




by




69

Doctor Who: Timewyrm-Exodus




by




69

To Reign in Hell: The Exile of Khan Noonien Singh




by




69

Man-Kzin Wars 3 (Man-Kzin Wars, #3)




by




69

Darkness and Light (Dragonlance: Preludes, #1)




by




69

Tales From the Vulgar Unicorn (Thieves' World, #2)




by




74

Vector Prime (Star Wars: The New Jedi Order, #1)




by




74

Doctor Who: Dreams of Empire




by




74

The Entropy Effect (Star Trek #2)




by




74

Shadows of Sanctuary (Thieves' World, #3)




by




78

The Joy Machine




by




78

Echos (Star Trek Voyager, #15)




by




78

Storm Season (Thieves' World, #4)




by




81

The Temptation of Elminster (Forgotten Realms: Elminster, #3)




by




81

The Escape (Star Trek Voyager, #2)




by




81

The Face of Chaos (Thieves' World, #5)




by




84

Battlestations! (Star Trek, #31)




by




85

Star Trek: The Next Generation / Doctor Who: Assimilation2, Volume 1




by




85

Wings of Omen (Thieves' World, #6)




by




87

Time for Yesterday (Star Trek: The Original Series #39)




by




88

Yesterday's Son (Star Trek, #11)




by




89

My Enemy, My Ally (Star Trek: The Original Series, #18)




by




90

Dark Force Rising (Star Wars: The Thrawn Trilogy, #2)




by




90

Thieves' World: First Blood (Thieves' World, #1-2)




by




92

Matthias Thulmann: Witch Hunter




by




92

Dagger (Thieves' World #5)




by




94

The Chronicles of Malus Darkblade Volume One




by




94

Planet of Twilight (Star Wars: The Callista Trilogy, #3)




by




94

Sanctuary (Thieves' World, #1-3)




by




97

Fell Cargo




by




97

The New Rebellion




by




97

Lythande




by




100

Specter of the Past (Star Wars: The Hand of Thrawn Duology, #1)




by



173 books · 58 voters · list created June 19th, 2010 by deleted user.
No comments have been added yet.
Related News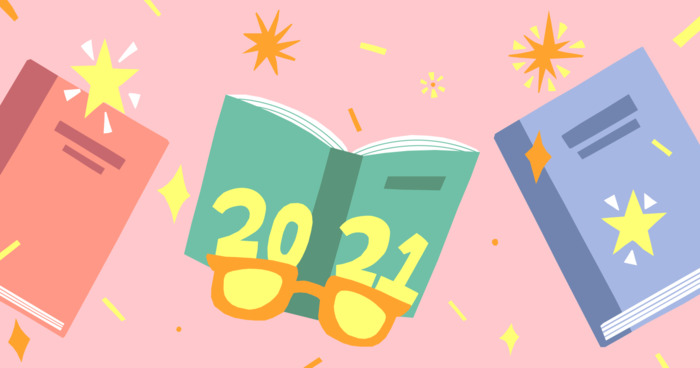 Thanks to the COVID-19 pandemic, 2020 will be long remembered as a Dumpster fire of a year. But the nice thing about time is that it...
Anyone can add books to this list.