Books on Tennis (fiction and nonfiction)
Tennis themed fiction, player biographies and instruction books
1

Open




by




2

Rafa




by




3

A Champion's Mind: Lessons from a Life in Tennis




by




4

The Inner Game of Tennis: The Classic Guide to the Mental Side of Peak Performance




by




5

You Cannot Be Serious




by




6

Use your head in tennis,




by




7

Days of Grace: A Memoir




by




8

Winning Ugly: Mental Warfare in Tennis--Lessons from a Master




by




9

Strokes of Genius: Federer, Nadal, and the Greatest Match Ever Played




by




10

Vic Braden's Mental Tennis: How to Psych Yourself to a Winning Game




by




11

The Bud Collins History of Tennis: An Authoritative Encyclopedia and Record Book




by




12

Arthur Ashe: Portrait in Motion




by




13

Vic Braden's Quick Fixes: Expert Cures for Common Tennis Problems




by




14

I Remember Arthur Ashe: Memories of a True Tennis Pioneer and Champion of Social Causes by the People Who Knew Him




by




15

Quick Tennis: The Professional's Method for Quickness, Mobility, and Court Control--The Secret Ingredient in Winning Tennis




by




16

The Education of a Tennis Player




by




17

Infinite Jest




by




18

Tennis Shoes (Shoes, #2)




by




19

Getting a Grip: On My Body, My Mind, My Self




by




20

The Rivals: Chris Evert vs. Martina Navratilova Their Epic Duels and Extraordinary Friendship




by




21

Breaking Back: How I Lost Everything and Won Back My Life




by




22

The Tennis Partner




by




23

Vic Braden's Laugh and Win at Doubles




by




24

The Match: Althea Gibson and a Portrait of a Friendship




by




25

Venus Envy: A Sensational Season Inside the Women's Tennis Tour




by




25

Trophy Son




by




27

Elite Tennis: A Guide




by




28

Crooked Little Heart




by




29

The Roger Federer Story: Quest for Perfection




by




30

Snoopy Features as The Tennis Ace




by




31

The Art of Lawn Tennis




by




32

The Player




by




33

Arthur Ashe On Tennis: Strokes, Strategy, Traditions, Players, Psychology, and Wisdom




by




34

Total Tennis, Revised: The Ultimate Tennis Encyclopedia




by




35

A Game to Love: In Celebration of Tennis




by




36

On the Line




by




36

Coming of Age




by




36

Championship Tennis




by




36

Game of Edges




by




36

The Quest: Novak Djokovic's decade of chasing at Roland-Garros came to an end, unlocking history




by




36

String Theory: David Foster Wallace on Tennis




by




42

Andy Murray: Seventy-Seven: My Road to Wimbledon Glory




by




43

Unstoppable: My Life So Far




by




44

Hardcourt Confidential: Tales from Twenty Years in the Pro Tennis Trenches




by




45

Roger Federer: Spirit of a Champion




by




46

Arthur Ashe: A Life




by




47

Double Fault




by




48

A Terrible Splendor: Three Extraordinary Men, a World Poised for War, and the Greatest Tennis Match Ever Played




by




49

The Tennis Trophy Mystery (Cam Jansen Mysteries, #23)




by




50

A Necessary Spectacle: Billie Jean King, Bobby Riggs, and the Tennis Match That Leveled the Game




by




51

High Strung: Bjorn Borg, John McEnroe, and the Untold Story of Tennis's Fiercest Rivalry




by




52

Tennis for Dummies




by




53

Play Better Tennis in Two Hours: Simplify the Game and Play Like the Pros




by




54

Best Tennis of Your Life: 50 Mental Strategies for Fearless Performance




by




55

Tennis and Philosophy: What the Racket Is All about




by




56

Love Stories: A Literary Companion to Tennis




by




57

Think to Win: Strategic Dimension of Tennis, The




by




58

Tennis Confidential: Today's Greatest Players, Matches, and Controversies




by




58

The Tennis Court Oath




by




58

Towards Zero (Superintendent Battle, #5)




by




58

Hanging On To My Dreams: Bouncing Back From All Rejections




by




58

Maximum Tennis: 10 Keys to Unleashing Your On-Court Potential




by




58

I've Got Your Back: Coaching Top Performers from Center Court to the Corner Office




by




58

Too Soon to Panic




by




58

After Wimbledon




by




58

Hard Courts




by




58

Four Days




by




58

Game of Love




by




58

Beautiful Country




by




58

Elite Tennis: A Guide




by




58

Driven: A Daughter's Odyssey




by




58

Ace




by




58

Sudden Death




by




58

In Security




by




58

Misconduct




by




76

Venus and Serena Williams: A Biography




by




76

The Zen of Tennis: A Winning Way of Life




by




76

A Handful of Summers




by




76

The Tennis Parent's Bible




by




76

The Agassi Story




by




76

Nick Bollettieri's Tennis Handbook




by




82

Courts of Babylon




by




82

International Player Evaluation (The Mental Emotional Tennis Workbook Series)




by




82

Holding Serve: Persevering On and Off the Court




by




82

Unbreakable




by




86

Love, Break, Service, Victory: A Tale from the Titanic




by




86

Match Day Preparation (The Mental Emotional Tennis Workbook Series)




by




88

40 Love




by




88

Blunders and Cures (The Mental Emotional Tennis Workbook Series)




by




90

Match Chart Collection (The Mental Emotional Tennis Workbook Series)




by




91

How to Attract a College Scholarship (The Mental Emotional Tennis Workbook Series)




by




91

Peak: Secrets from the New Science of Expertise




by




93

How to Succeed in Tennis Without Really Trying: The Easy Tennismanship Way to Do All the Things No Tennis Pro Can Teach You




by




93

Tennis: Winning the Mental Match




by




95

Blacks at the Net: Black Achievement in the History of Tennis, Vol. II




by




96

I Didn't Know I Was Black: Growing up Black in the White World of Tennis




by




97

The Games Of Tennis: An African American Journey: Breaking Racial Cultural Barriers In Tennis And Society




by




98

Charging the Net: A History of Blacks in Tennis from Althea Gibson and Arthur Ashe to the Williams Sisters




by




99

Game, Set, and Match




by




100

Game, Set, Match: Billie Jean King and the Revolution in Women's Sports




by



158 books · 143 voters · list created June 16th, 2010 by deleted user.
date
newest »
back to top
Related News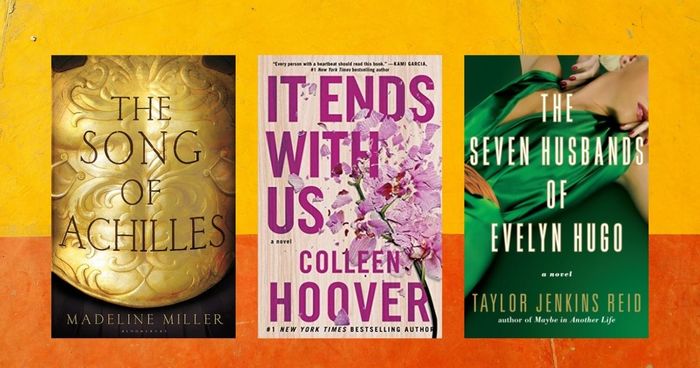 These twelve books are so consistently adored, they have become regulars month after month in our data of most popular and most read books on...
Anyone can add books to this list.