Naughty Harem Romances
A collection of great romance novels that involve a harem setting or a "sold into slavery" plot line
1

Silver Angel




by




2

The Kadin




by




3

Prisoner of My Desire




by




4

Captive Bride




by




5

Adora




by




6

Love Slave




by




7

The Wolf and the Dove




by




8

Enslaved




by




9

Skye O'Malley (O'Malley Saga, #1)




by




10

Good Intentions (Good Intentions, #1)




by




11

Fimbulwinter (Daniel Black, #1)




by




12

Sheik




by




13

Love Wild and Fair




by




14

Desert Hostage




by




15

All the Sweet Tomorrows (O'Malley Saga #2)




by




16

Natural Consequences (Good Intentions, #2)




by




17

Dangerous (The Outcasts, #1)




by




18

Wild Jasmine (O'Malley Saga #6)




by




19

A Love for All Time (O'Malley Saga, #3)




by




20

To Love Again




by




21

This Heart of Mine (O'Malley Saga, #4)




by




22

Unconquered




by




23

The Golden Barbarian (Sedikhan, #1)




by




24

Cara's Twelve




by




25

Desert Captive




by




26

The Sheik




by




27

Bedazzled (Skye's Legacy #2)




by




28

A Memory of Love




by




29

Wicked Loving Lies (Brandon-Morgan #6)




by




30

Arabian Pearl (Brothers of the Absinthe Club, #1)




by




31

The Savage Sands




by




32

The Governess and the Sheikh (Armstrong Sisters #2)




by




33

Red Moon Demon (Demon Lord, #1)




by




34

Lost Love Found (O'Malley Saga, #5)




by




35

Innocent in the Sheikh's Harem (Armstrong Sisters #1)




by




36

Sultana




by




37

Valentina




by




38

The Aebeling (The Casere, #1)




by




39

Alexa




by




40

Angelique in Barbary (Angelique: Original version #4)




by




41

Flame of Cytherea (Cytherean Chronicles, #1)




by




41

Provenance (Spellscribed #1)




by




43

The (sort of) Dark Mage (Waldo Rabbit #1)




by




44

The Necromancer (Necromancer Chronicles, #1)




by




45

Succubus Summoning 101 (Succubus Summoning, #1)




by




45

Ascension (Spellscribed, #2)




by




47

The Bride Price




by




48

Desert Ecstasy




by




49

The Panther and the Pearl




by




50

Captive Rose




by




51

Caress & Conquer




by




52

Enchantress




by




53

Sinful (St. John-Duras, #1)




by




54

Tangled Web (Deizian Empire, #1)




by




54

Harem




by




54

Tweede omnibus der erotiek : Frank en ik ~ De wellustige Turk ~ Vavara




by




54

Her Majesty's Harem (Her Royal Harem #1)




by




54

The Slaves of Love




by




54

The Sultan's Harem




by




60

A Distant Shore




by




60

Wizards (Wizards, #1)




by




60

Her Majesty & the Escorts (Her Royal Harem #3)




by




60

Prisoner Of The Harem




by




64

The Captive




by




64

Jake's War (Wizards, #2)




by




64

Her Majesty & the Virgin (Her Royal Harem #2)




by




67

Valide: A Novel of the Harem




by




68

Out of Darkness (Cirenthian Chronicles, #1)




by




68

Conviction (Spellscribed, #3)




by




70

Jewel




by




70

The Eagle and the Dove




by




72

Reap the Wild Harvest




by




73

The Grin of Prophecy (Death Incarnate Saga, #1)




by




74

Bittersweet Bondage




by




75

Desert Eden (Devereaux Family #3)




by




75

Lord of Flesh (Master of Monsters, #1)




by




75

Captive of the Harem




by




78

Tangier Nights




by




78

Flame of the Succubus: A cultivation dark fantasy (Succubus Trainer Book 1)




by




80

This Tender Prize




by




80

Catherine and a time for love (Catherine #5)




by




82

Bitter Passion, Sweet Love




by




83

The Eyes of Love




by




84

The Raptures of Love




by




85

Glynda




by




86

So Wicked the Heart (Lorna & Paul Trilogy #2)




by




87

Daughter of the Sand




by




88

Desert Nights




by




89

Burning Secrets




by




90

Royal Slave




by




90

Die blonde Sklavin




by




92

Scarlet Banners of Love




by




93

Sweet Nemesis




by




94

Burning Love




by




95

Kismet




by




96

Wanton Slave




by




97

Winds of Desire




by




98

Silken Captive




by




99

The Bargain




by




100

Panther's Prey




by



102 books · 139 voters · list created March 16th, 2010 by deleted user.
date
newest »
back to top
Related News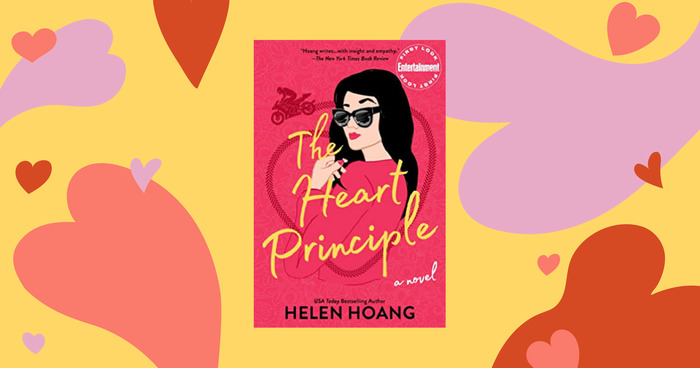 Helen Hoang, the bestselling author of The Kiss Quotient series, explores burnout, love, and what happens to a budding romance when family...
Anyone can add books to this list.