all my fave books from 2005 to 2009
lots of books from harry potter to gamer girl
1

Shadow Kiss (Vampire Academy, #3)




by




2

Mid Ocean




by




3

City of Bones (The Mortal Instruments, #1)




by




4

Blood Promise (Vampire Academy, #4)




by




5

Frostbite (Vampire Academy, #2)




by




6

Vampire Academy (Vampire Academy, #1)




by




7

Harry Potter and the Deathly Hallows (Harry Potter, #7)




by




8

Twilight (Twilight, #1)




by




8

Breaking Dawn (Twilight, #4)




by




10

Eclipse (Twilight, #3)




by




11

Harry Potter and the Half-Blood Prince (Harry Potter, #6)




by




12

New Moon (Twilight, #2)




by




13

When Lightning Strikes (1-800-Where-R-You, #1)




by




14

Need (Need, #1)




by




14

Graceling (Graceling Realm, #1)




by




16

Fallen (Fallen, #1)




by




17

Shadows Return (Nightrunner, #4)




by




18

The Summoning (Darkest Powers, #1)




by




19

The Awakening (Darkest Powers, #2)




by




20

City of Ashes (The Mortal Instruments, #2)




by




21

City of Glass (The Mortal Instruments, #3)




by




22

Princess Academy (Princess Academy, #1)




by




23

The Named




by




24

Wings (Wings, #1)




by




25

The Host




by



25 books · 15 voters · list created October 28th, 2009 by deleted user.
Like
Lists are re-scored approximately every 5 minutes.
No comments have been added yet.
Related News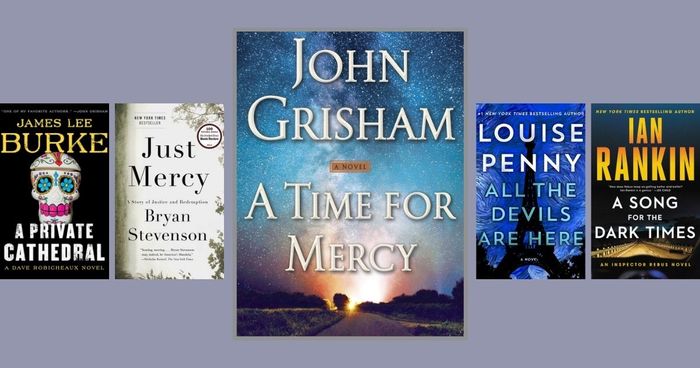 The prolific and beloved author John Grisham, known for his courtroom thrillers, is back this month with a new pageturner, A Time for Mercy,...
Anyone can add books to this list.