PFAF knygos
Pasaulio fantastikos aukso fondas
1

Fondas




by




2

Užslinks naktis




by




3

Balsas tyruose




by




4

Ar androidai sapnuoja elektrines avis?




by




5

Kaukų draustinis




by




6

Mechaninis Orfėjas




by




7

Šekspyro planeta




by




7

Žmogus aukštoje pilyje




by




9

Non-stop




by




10

Kapinių planeta




by




11

Ubikas




by




12

Vilkolakio principas




by




12

Devyni Ambero princai




by




12

Avalono ginklai




by




15

Puolę Multiversumo angelai: Pirma knyga




by




16

Amžinoji šviesa




by




17

Juodoji gvardija




by




17

Kalavijo sutemos




by




19

Ilgėjantys šešėliai




by




19

Rudens lapinas




by




21

Srauto ir užuovėjų dvasios




by




22

"Basilisko" stotyje




by




23

Laukinių sunkvežimių medžioklė




by




24

Lavina: Antra knyga




by




25

Lavina: Pirma knyga




by




26

Vilko irštva




by




27

Naujasis legionas




by




27

Kopa: Antra knyga




by




27

Kopa: Pirma knyga




by




30

Trifidų naktis




by




31

Padangių lordai




by




32

Padangių lordų žūtis




by




33

Padangių lordų karas




by




34

Žemės Paveldėtojai




by




35

Akmenėlis danguje




by




36

Žvaigždžių paveldas




by




37

Galaktikos pilietis




by




37

Raganų pasaulio voratinklis




by




37

Kovinė forma




by




37

Žlugimas




by




37

Antrasis fondas




by




42

Svajonių parkas




by




42

Jūrų valdovo vaikai




by




42

Žvaigždžių kūjis




by




42

Fondas ir imperija




by




46

Kalavijų Rikis




by




46

Gyvenama sala




by




46

Maskvos klubas




by




46

Kautynių meistras




by




46

Plieninė žiurkė keliauja pragaran




by




51

Atgijusios žvaigždės




by




51

Korumo kronikos (Corum #4-5)




by




51

Futurologų kongresas




by




51

Vedliai kryžkelėje




by




51

Raganų pasaulis




by




51

Liepsnojančios gelmės: Antra knyga




by




57

Pragaištingas krėslas




by




57

Trys širdys ir trys liūtai




by




57

Lilita




by




57

Trise prieš raganų pasaulį




by




57

Ledo karūna




by




57

Keliautojo kosmostopu vadovas po galaktiką




by




63

Kryžiaus žygis į dausas




by




63

Inkvizitorius: Ateivių kryžius (Eisenhorn #1)




by




63

Cerberis




by




63

Į savo prarastus kūnus sugrįšime




by




63

Mirties planeta prieš flibustjerus




by




63

Durys į vasarą




by




69

Inkvizitoriaus misija (The Inquisition War #3)




by




69

Medūza




by




69

Erdvės mašina




by




69

Blėnių vežėčios




by




73

Deira




by




73

Korporacija "Nemirtingumas"




by




73

Tolimiausias krantas




by




76

Raitieji barbarai




by




76

Nenugalėtasis Hieras




by




76

Šiltadaržis




by




76

Operacija "Protėjas": Antra knyga




by




80

Etikos specialistas




by




80

Visatų kūrėjas




by




80

Griausmo piratai




by




80

Atuano kapai




by




84

Mirties planeta




by




84

Gelmė danguje: Pirma knyga (A Deepness in the Sky 1/3)




by




84

Kalavijų valdovai




by




84

Viduriniosios tamsos valdovai




by




84

Žemjūrės burtininkas




by




89

Bilis galaktikos didvyris




by




89

Setauro medžioklė




by




89

Kankinių kaukės




by




89

Devyniasdešimt trilijonų faustų




by




93

Plieninė žiurkė dainuoja bliuzą




by




93

Žvaigždžių karai




by




93

Smėlio karaliai




by




93

Užmigęs pasaulis




by




93

Demonai vaivorykštės juostoje




by




98

Plieninė žiurkė kariuomenėje




by




98

Sugrįžtuvės




by




98

Plieninė Žiurkė




by



256 books · 12 voters · list created January 31st, 2013 by deleted user.
date
newest »
back to top
Related News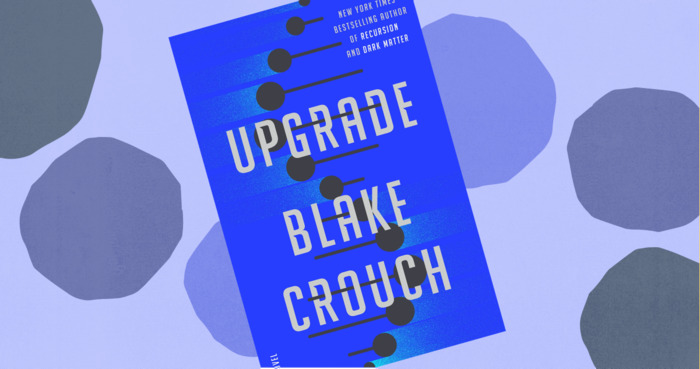 Logan Ramsay has unintentionally become a better version of himself.   As an agent for the Gene Protection Agency, Logan receives an upgrade to...
Anyone can add books to this list.